World
Vucic gave Putin's congratulations on Victory Day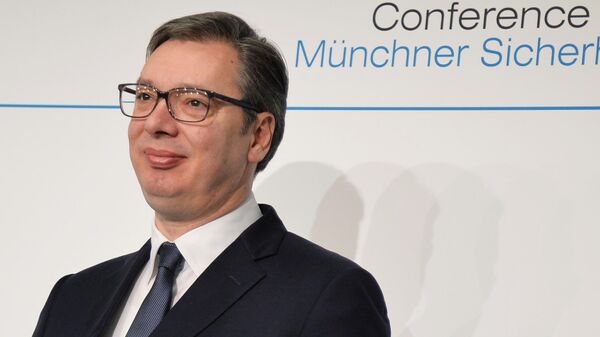 The President of Serbia Aleksandar Vucic sent a letter of congratulations with the 75th anniversary of the Victory of the Russian President, Vladimir Putin, Russian Ambassador Alexander Botan-Kharchenko, said the administration of the Serbian leader.
Vucic took Botan-Melanie on Thursday in Belgrade.
"Victory day is one of the brightest dates in the history of mankind and a symbol of rebellion and freedom-loving spirit of our glorious ancestors. An honor that our peoples together undergone the ordeal in the noble mission of freeing the world from the greatest evil of the twentieth century, overcoming fear and death", – quotes the letter of the administration of the Serbian leader.
Vucic said that now Russia and Serbia together in the fight against coronavirus, expressed condolences for the victims COVID-19 in Russia and hope for the quick recovery of patients.
"At the same time, I want to thank you for what you during the big challenge for your country expressed concern about Serbia. Thanks for human and national solidarity that you have shown by sending a detachment of medical care and specialists for the Armed forces of the Russian Federation", – wrote the President of Serbia.
He also called the Russian assistance "evidence of the exceptional strategic partnership" between Moscow and Belgrade.
The Minister of defence of Serbia Alexander Wulin Thursday congratulated Russian counterpart General of the army Sergei Shoigu. Earlier he said that the division of the Serbian army will participate in the Victory Parade in Moscow the date of the vote.
Recent data on the situation of COVID-19 in Russia and the world presented on the portal stopmanager.of the Russian Federation.