World
The state Department said that the U.S. is not seeking Russia's withdrawal from Syria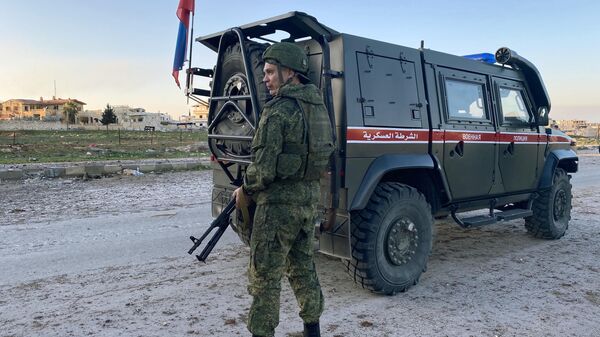 The US is not seeking Russia's withdrawal from Syria, but don't want to compromise with Russia, where Washington would have to give way more than Moscow, said on Thursday the US special envoy on Syria, James Jeffrey.
"As for how to achieve the withdrawal of Russia from Syria, such a purpose we never had. Russia is 30 years. She has long-term relations with Syria. We do not believe that it is good for the region or even Russia itself. But such a policy we don't spend," said Jeffrey in a press briefing at the state Department.
"Our policy is the restoration of the situation in 2011, before the conflict, and that, ultimately, would lead to the departure of all armed forces which entered the country. Of course, we are most interested with this perspective in (care) of Iranian and under Iranian command of the militia," said Jeffrey. He did not mention the fact that for US it is unacceptable that the authorities in Syria were, as in 2011, President Bashar al-Assad.
At the same time, according to Geoffrey, Russia wants to win in Syria "victory on the cheap". "For Russians typically show more or less tactical flexibility against the us on the Syrian settlement, but in the end, they determine a compromise to the situation when we go for 80% of the compromise, and Russia — only 20%. It is unacceptable for us, as for many countries who work with us," said Jeffrey.
Armed conflict in Syria lasts since 2011. At the end of 2017, it was announced victory over the terrorist group ISIS* in Syria and Iraq. In some areas of countries continue to sweep from the militants. At the moment the most important is a political settlement, restoration of Syria, and the return of refugees.
*A terrorist group banned in Russia.