Crypto News
Bitcoin has reached its highest level since mid-February
Bitcoin has made a new breakthrough and came close to the psychological mark of $10,000. In the night of Friday, may 8, the largest cryptocurrency reached $9900 – this is the highest level since mid-February 2020.
Many experts believe that in the conquered positions, the coin won't stop, and the capture of $10 000 will be held in the near future.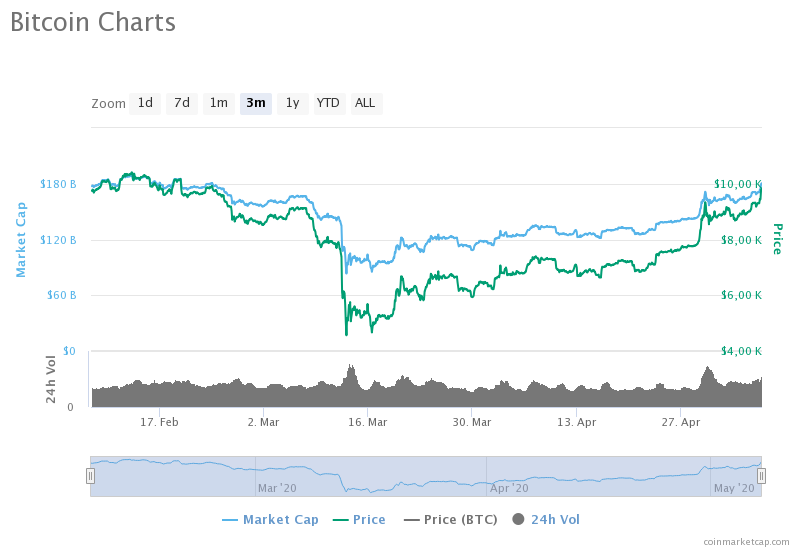 According to the head of the research Department of the British company Bequant Denis Vinokurov, a break above $9600 is only another stage of a long-term strengthening of bitcoin.
However, the expert doubts that we will see an explosive rally BTC. The ascent will be gradual and modest.
Another analyst Joe Dipasquale lead cription BitBull Capital, also expects a gradual appreciation of BTC. An important event in the coming days will be the reduction of rewards miners (halving).
We are now seeing a big noise, the source of which are the media. Journalists and experts warmed up investor interest in the cryptocurrency, which naturally will push its price higher than current values, predicts Dipasquale.
He admits such an option, in which to halving the price of bitcoin will add, and after this event, we will see a significant roll back of the coin, for example, up to $8000.