World
In the Hague arrested a few dozen opponents of quarantine, staged a rally
ALL PHOTOS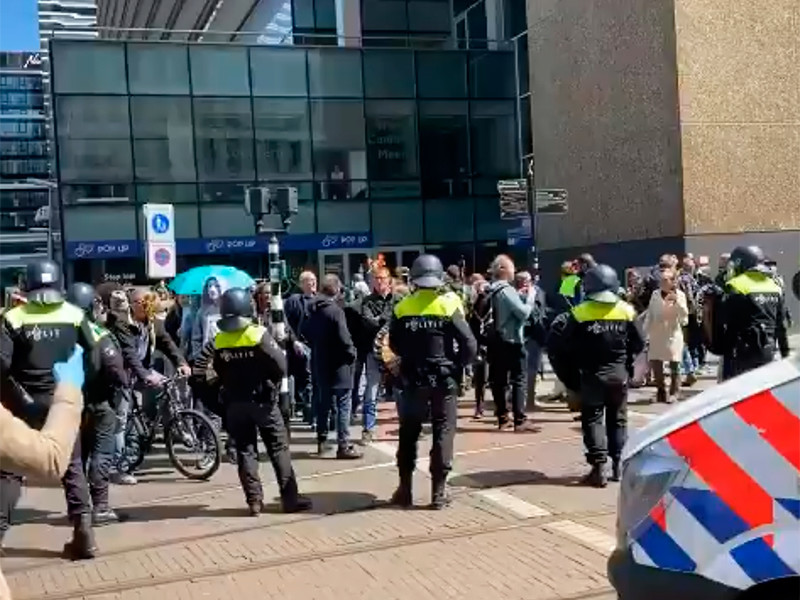 In the Netherlands, police detained dozens of protesters in the Hague, opposed the quarantine measures. MA is, as RIA "Novosti", reported the NL Times, citing the police.
The demonstration was attended by about two hundred cars, a few hundred people walked.
The protesters demanded to relax the restrictive measures, leaving the watch for people from risk groups – the elderly and patients with chronic diseases. The detainees were taken to the police station, told the newspaper a police spokesman.
"The mayor just ordered to stop the demonstration against quarantine measures, since the instructions were not followed", – said the representatives of the city authorities in social networks.
The mayor of the Hague has allowed the holding of such shares, subject to a distance of 1.5 meters between the participants. The police began to disperse the crowd of protesters, when the number of people increased greatly and it became impossible to observe the rule of social distance.
The 5 may protests also took place in the Dutch Utrecht. There was heard the slogans against vaccination and mobile communications 5G.
According to the National Institute of health of the Netherlands (RIVM), the number of cases of infection with coronavirus in the country exceeded 41 thousand, for all time, died 5 168 persons.
World health organization March 11 announced the outbreak of a new coronavirus infection COVID-19 pandemic. According to the latest world health organization, worldwide there were more than 3.43 million cases of infection, about 240 thousand people died.
De groep is in omvang afgenomen en staat nu bij zij-ingang station. Sommige hebben maskers opgezet en roepen : politie is fout pic.twitter.com/WmEfCQXa42

— lieke jongbloed (@ljongbloed) May 5, 2020