Science
Scientists have proposed a new version of the "fall" of the Tunguska meteorite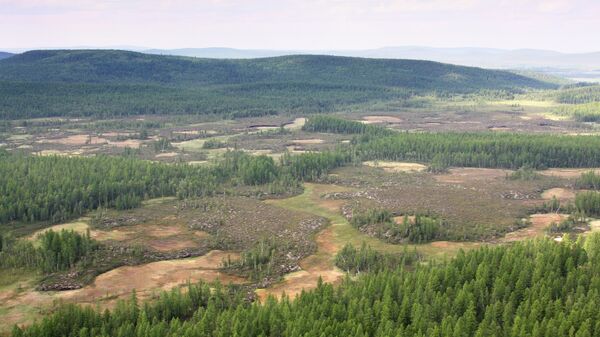 The Tunguska meteorite hit the Ground, and passed through the atmosphere, say Russian scientists. His version of the incident, they reported in the journal Monthly Notices of the Royal Astronomical Society.
According to them, the asteroid of iron passed through the Earth's atmosphere at a height of ten to 15 kilometers.
Its diameter ranged from 100 to 200 meters and a speed of about 20 kilometers per second.
While scientists believe that the asteroid could be composed of stone or ice, because in this case he would have collapsed.
Anomaly in the area of the river Podkamennaya Tunguska happened in 1908. Some scientists believe that the power of the explosion was 40-50 megatons, which is comparable to the energy of the explosion detonated the most powerful of the hydrogen bomb, according to other estimates — 10-15 megatons. The shock wave was recorded by the Observatory around the world. As a result of the anomalies were fallen trees on the territory of more than 2000 square kilometers.