World
The second column of the Russian military will fly from Italy on Saturday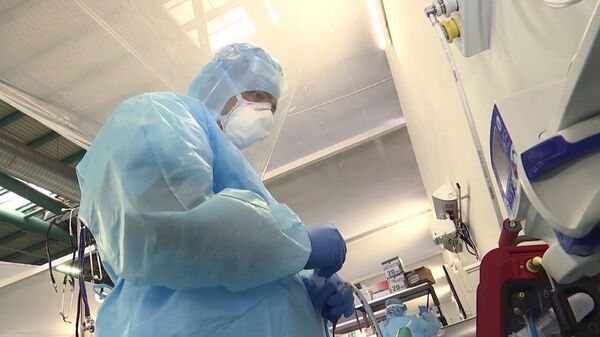 The second column with the military and technology of defense, who helped Italy to fight against the coronavirus that moved from Bergamo to Verona airport, reports Russian defense Ministry.
"The second column with the military and special equipment of the consolidated group of the Ministry of defense of Russia, carrying out tasks to assist the Republic of Italy in combating the spread of coronavirus infection, began the March from the temporary deployment in Bergamo at the airport "Villafranca" Verona", – stated in the message.
Personnel and equipment will return to Russia from the airport of Verona by plane Il-76 military transport aviation of Russian air force.
"The ninth of may is scheduled to make two samoletnaya and deliver to Russia 14 soldiers and 4 units of special military equipment," – said the defense Ministry.
Relevant data on the situation of COVID-19 in Russia and the world presented on the portal stopmanager.of the Russian Federation.