Science
The designers have said about the Mariinsky descended into trench Vityaz "-D"
Central design Bureau for marine engineering "Rubin" is a developer of Autonomous underwater research vehicle "Vityaz–D", made a dive to the bottom of the Mariana trench – reported details of the construction drone and used heavy-duty materials.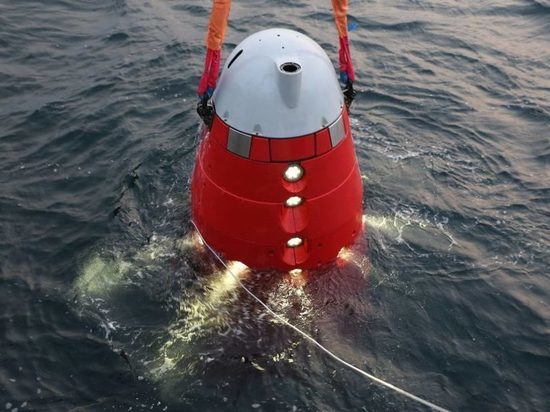 Submerged to a depth of about 10 kilometers, the apparatus is able to withstand a pressure of 1000 atmospheres. The unit was launched aboard a salvage ship of Pacific fleet "Fotiy Krylov".
At the bottom of the deepest depression the World ocean and a pennant, dedicated to the 75th anniversary of Victory in the great Patriotic war.
The machine began to develop in September 2017. Robotic complex "Vityaz-D" is intended for ultra-deepwater dives and conducting scientific research in all ocean areas, including areas previously inaccessible to man.
The CDB said that unit created new structural materials, navigation and communication, management.
The complex "Vityaz-D" included the Autonomous unmanned vehicles, deep-sea bottom station and the control station. The equipment allows you to communicate with the apparatus at great depths, which is a big technical problem.
In the manufacture of the "Vityaz-D" used titanium alloys. It is equipped with four main and ten thruster motors.
Vityaz "-D" carries sonar, sonar navigation and communication sonars side-view, camera.
It can take place at great depth sampling of the soil.
Autopilot allows the drone to independently avoid obstacles, to penetrate the caves and out of them, using the management system elements of artificial intelligence.
Deep-sea bottom station is able to broadcast on the camera control commands from the vessel carrier. The station building, as the body of the apparatus "Vityaz-D" made of titanium alloys and high strength spheroplastics.
Evaluation of the advanced research Foundation, ordered the development of the "Vityaz-D", diving to the bottom of the Mariana trench is an important step in the creation of a deep-sea robotic systems, including, without limiting the depth of immersion. These studies will be continued.