World
In Uzbekistan revealed 38 new cases of infection with coronavirus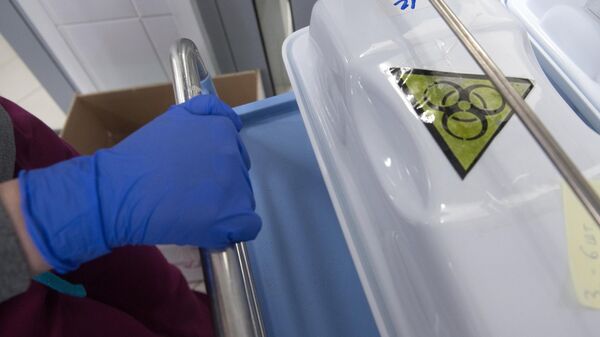 The number of newly infected with coronavirus in Uzbekistan increased by 38 and reached 2387, said on Sunday the press service of the Ministry of health of the country.
In Uzbekistan, the March 15 a resident of the country, returning from France, found the first Republic in the case COVID-19. Last Saturday, the number of reported cases of the coronavirus were 2349, ten patients died, 1846 recovered.
"As of may 10, 2020 10.00 (8.00 GMT) in Uzbekistan, the number of cases of infection with coronavirus infection is 2387", – stated in the message in the Telegram channel, Ministry of health. Saturday was recorded 24 new cases COVID-19, Friday – 27, Thursday – 65.
The authorities of the country from April 1 introduced in Tashkent and regions, the regime of self-isolation, citizens over 65 years of age are forbidden to leave the house. Since April 30, the country gradually began to soften the conditions of the quarantine: the population was allowed to walk near the house, fruits and vegetables, as well as eased restrictions on the use of personal vehicles.
On may 8 all over the country began to operate quarantine regime with differentiation depending on the distribution to COVID-19: all regions are divided into "zones" – the "red" most dangerous, "yellow", "green", free of the virus. On may 11 the same distinction will operate in cities and districts.
World health organization March 11 announced the outbreak of a new coronavirus infection COVID-19 pandemic. According to the latest world health organization, worldwide there were more than 3.8 million cases, more than 265 thousand people died.
Relevant data on the situation of COVID-19 in Russia and the world presented on the portal stopmanager.of the Russian Federation.