Science
Scientists have found a cheap cure for heartburn: reduce the mortality rate from coronavirus
Conducted in the U.S. the study showed that patients with Covid-19 taking cheap medicine, less likely to have died. However, the researchers warn that more research is needed to confirm the efficacy and safety of a drug.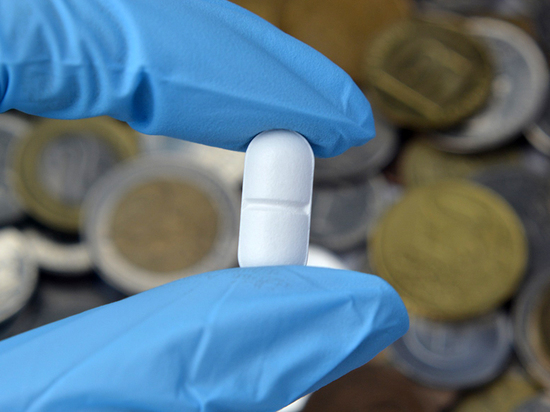 According to recently published with Yale University medical journal BMJ and laboratory, Cold Spring Harbor Laboratory in new York service medrxiv.org the Preprint of the article about the study, patients who took conventional heartburn medication, being hospitalized with coronavirus, had more than two times more likely to survive the infection. While it is unclear was whether the patients are better because of famotidine or it was just a coincidence.
"Based on what we learned in the course of this study, it is encouraging", – says one of the authors of the publication and medical non-profit medical network Northwell Health (NY) Dr. Joseph Conigliaro.
The drug in question, is on the market for almost 40 years and is the active ingredient in popular over-the-counter remedy for heartburn.
Among the 1536 patients in the study who did not take famotidine, 332 (22%) either died or were intubated and placed on a ventilator. Among 84 patients treated with famotidine, 8 (10%) died or was placed on a ventilator.
"Compared with the other patients, those who received famotidine, risk of death or intubation decreased more than in 2 times", – reads the statement of the authors of the study, conducted at the Medical center of Columbia University in Irving.
Patients taking famotidine, began taking the drug within 24 hours after admission to the hospital. Some took him inside, and some intravenously in different dosages. About 15% of them took him out of the house.
This study does not prove that the drug led to a lower mortality rate – it's probably just a coincidence, said si-EN-EN.
"It is not clear why those patients who received famotidine has been improved the results, the authors write in their paper. – It's just the Association, but these results should not be interpreted as meaning that famotidine improves the outcomes of patients hospitalized with Covid-19".
According to Dr. Conigliaro, he knows that now doctors can begin to prescribe famotidine your patients with the coronavirus, even before will know the results of a clinical trial. But, for his part, he doesn't recommend to do this: "I think that doctors should wait for more data from prospective trials."
The specialist added that there is no evidence that famotidine prevents infection, and it is concerned that people who have no Covid-19, can start taking this drug "famotidine may give them a false sense of security".
The only clinical study in which patients the method of random selection prescribed famotidine or placebo, and then carried out a study to determine whether the drug acts against the coronavirus.
Currently in U.S. clinical trials in which some patients receive intravenous famotidine in dosage, nine times higher than the dose that is given for heartburn. Others receive a placebo or a drug dummy. And preliminary results will be announced in a few months.
Doctors Northwell Health decided to study famotidine for two reasons, according to si-EN-EN.
First, a study using computer simulation revealed that the mechanism of action of famotidine in the fight against heartburn can help against coronavirus.
Second, the infectious disease specialist at Massachusetts General hospital Dr. Michael Callahan, who worked with patients with the coronavirus in China, noticed that patients with heartburn have low incomes reveal greater survival rate than their more affluent counterparts are also suffering from heartburn.
When Dr. Callahan and Chinese doctors looked closer, they found that many people with lower income take cheap famotidine, while more affluent patients tended to take more expensive medicine.
"Poor peasants seem to have really succeeded in famotidine," – said the President of the Institute for medical studies. Feinstein in Northwell Health Dr. Kevin Tracey. "There are many cases that give us hope."
However, the researchers do not get tired to emphasize that only a clinical study can accurately determine whether the drug against the virus.
But if it is proved that famotidine does work against coronavirus, it will be easy to use on a large scale: it is a lot and this medicine is inexpensive.