Science
The expert on the drone at the bottom of the Mariana trench: "the hero" around the obstacles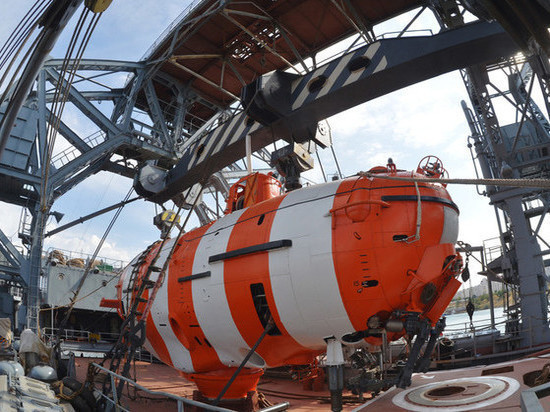 To evaluate the significance of this event, we asked the captain of 1 rank of a stock, Chairman of the St. Petersburg club of submariners Igor Kirillovich Kurdina.
***
The first in the oceanic deep sea trench in the West Pacific ocean and boarded the bathyscaphe Trieste Swiss oceanographer Jacques Piccard and US Navy Lieutenant don Walsh. It was in 1960. Then at the bottom of the abyss in 1995 was visited by the Japanese probe "Kiko", in 2009 – automatic underwater vehicle "Nereus". In 2012 the "Abyss Challenger" has conquered on a single machine canadian film Director James Cameron. Now to the center of the Earth went our unmanned underwater vehicle "Vityaz".
-Mariinsky trench – the deepest point on the planet. In fact, the hydro – space. It is not surprising that it attracts scientists and researchers, Igor Kurdin said. Now the creators of ocean technology for great depths rely primarily on robotic systems. It demonstrates new technologies, and new materials. That was done by our "hero" on the eve of Victory Day, 8 may. Russia has said that it has modern equipment for Svergun, which can take up to 12 thousand meters. This – wordly depth. And an underwater drone – unique. In the control system there are elements of artificial intelligence. It can not just dive, but also to avoid obstacles on the course. Maybe find a way out of limited space.
– "Vityaz" our underwater camera was not an accident?
– It was named in honor of the famous research vessel "Vityaz". During one of his research cruises in 1957 were able to measure the maximum depth of the Mariana trench – 11 022 meters.
Work at these depths provide an opportunity to assess the work at a much shallower depth. It is useful from a practical point of view. When diving deep-water apparatus "Vityaz" was involved in a ground station communication and navigation, as well as ship kits and accessories. All of this, it has been successfully tested.
But I, as a submariner, as a pragmatist, wondering whether it is possible to use this device to search for sunken submarines. And the main thing – to rescue their crews?
After the death of the nuclear submarine missile-carrying cruiser "Kursk", it was decided to build four lifeboats, which would provide the divers-glubokovodnogo. As a result, in the twenty years that have passed since the death of "Kursk", we have built a single lifeguard ocean class "Igor Belousov", which is now based in the Pacific. While the Northern fleet – the maximum number of submarines, primarily nuclear, and this Savior, they do not. Here is what worries me. One was built, and the rest is not even laid. That is, even after 10 years we don't have them.