Science
Russian scientists have completed the first in 17 years Krievu expedition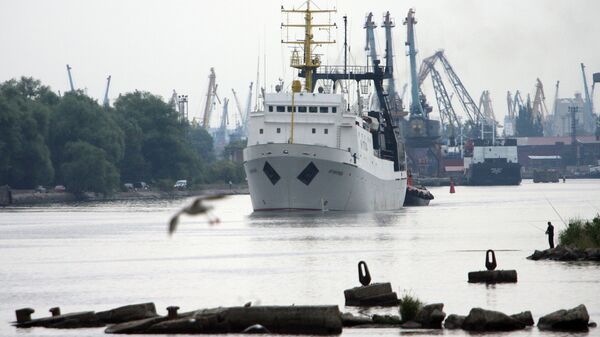 A scientific expedition on the ship "Atlantis" returned to Kaliningrad from the Atlantic part of Antarctica, where for the first time in 17 years was conducted domestic researches stocks of krill, the main fishing resource of the southern ocean, according to the Atlantic branch of the national research Institute of fisheries and Oceanography (VNIRO).
"Field investigations performed by the Federal Agency for fishery on the ship STM Atlantida in the area of the Antarctic part of the Atlantic with the participation of specialists "VNIRO" and its Atlantic branch, successfully completed. The voyage is implemented in accordance with the instructions of the President of Russia, and marks the resumption of domestic field investigations of krill, the main fishing resource of the southern ocean, not performed for more than 17 years", — stated in the message.
The expedition began in November 2019, research and scientific-search work flight lasted 172 days. Research group of scientists of different specialties conducted an acoustic survey, which was accompanied by a wide range of studies on the habitat of Antarctic krill, stocks, observations of marine mammals and birds.
The results of the flight scientists got the scientific information for the development of technology of complex processing of krill in the production of food, feed, technical products and biologically active substances. This will allow to develop scientifically based recommendations for cost-effective fisheries krill fishery the domestic fleet.
Previously, the Agency reported that Russian fishermen for a long time do not conduct industrial fisheries for Antarctic krill, which is a source of animal protein, a valuable raw material for the food industry, biotechnology and pharmacology.