Science
China has successfully completed tests of a prototype of a new spacecraft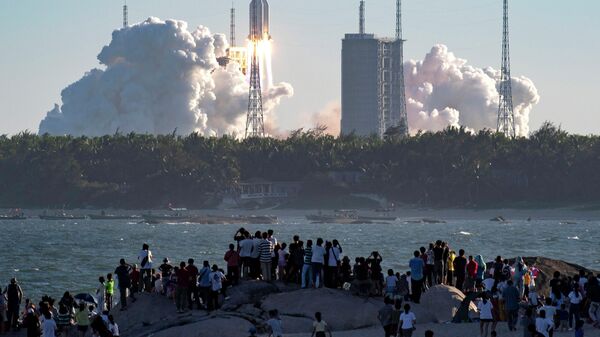 The lander of the Chinese manned experimental spacecraft on Friday made a successful landing in Inner Mongolia in Northern China as planned, the test vehicle is deemed successful, the report said the Chinese Corporation of space science and technology (CASC).
"May 8 13.49 Beijing time (GMT 8.49) lander pilot a manned spacecraft of new generation successfully landed on the landing pad "DF" (located in the Autonomous region of Inner Mongolia)", – stated in the message.
It is noted that "trials of a new experimental spacecraft is considered completely successful".
China on Tuesday successfully conducted the first launch of its newest carrier rocket "Changzheng-5B". The launch took place at 18.00 local time (13.00 GMT) from launch complex LC-101 spaceport Wenchang in Hainan island. Aboard the rocket was a prototype of a manned spacecraft and an inflatable apparatus to return cargo from orbit. After 488 seconds of flight the payload was separated from the rocket and went into orbit, the first mission of the latest rocket was successful.