World
Defense Minister of Croatia resigned after the fall of military training aircraft and the death of two pilots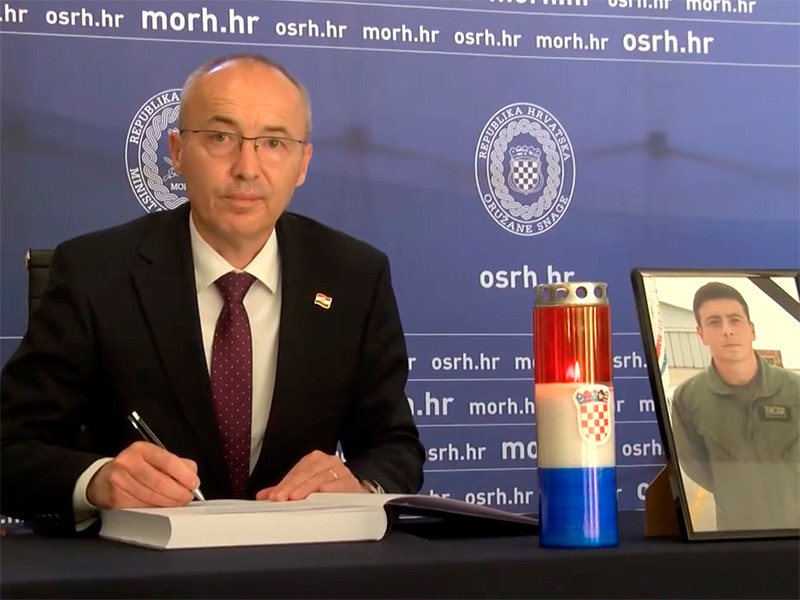 The Prime Minister of Croatia Andrey Plenkovich on Friday accepted the resignation of defense Minister Damira of Krsticevic, reports TASS. The defense Minister resigned Thursday after the crash of a training aircraft of the air force of the Republic, which killed two people.
"Personally, I see no reason, under which I in any way could associate political responsibility with the fact that this plane crashed, but from the conversation I realized that this situation personally affected, stressed Plenkovich at the end of four-hour conversation with Krsticevic. – I accepted his resignation, considering that I appreciate him as a person and friend, and not because I think that it bears some kind of responsibility."
"These accidents, unfortunately, happen, and I'm sorry it is so personally affected – said the head of government. – I'm not going to offer the new defense Minister, and the powers of the head of the Ministry will receive one of the secretaries of state of the office".
Light training aircraft of the Croatian air force crashed Thursday in the village of Donje-Bilene near the city of Zadar on the Adriatic coast. In the crash killed the two pilot – instructor Marco Novkovic and Intern Luke Jagatic, reports Croatia Week.
Novkovic was a member of the aerobatic team of the air force and air defense of the Croatian "Wings of storm". Jagatic was a platoon commander in the armored brigade of the Croatian army and successfully completed a course of preparation for the selection of military pilots. According to witnesses, the aircraft was performing aerobatics.
"It's hard to lose soldiers, defense Minister and any officer. It is important for an investigation into the incident. Today I resign", – said earlier the Minister of defence at a press conference, expressing his condolences to the families of the victims.
Upon incident there is begun investigation of the reasons of the crash are installed. Damir of Krsticevic stressed that the accident would be thoroughly investigated. "I formed the Commission on the chief investigator of aviation events, which will conduct a thorough investigation of this case," said the resigned Minister.