World
In Germany, the number of cases of infection with coronavirus, has exceeded 170 thousand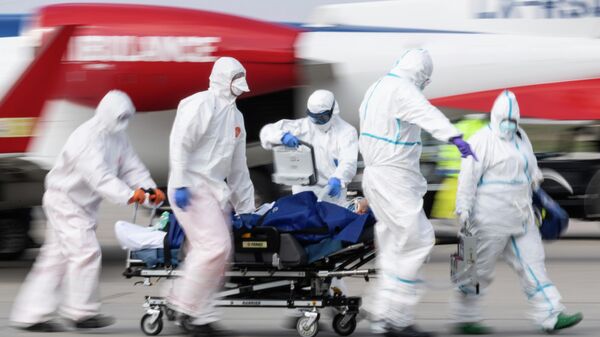 The number of cases COVID-19 in Germany, has exceeded 170 thousand died over 7.5 thousand people, according to the Robert Koch Institute, which is part of the Ministry of health of Germany and maintains statistics on the incidence COVID-19 in the country.
The physicians found 357 cases of 22 people with the coronavirus has died.
In recent days, the country recorded 933 cases of infection, the number of deaths increased by 116. More than 147 thousand infected is cured.
The greatest number of cases of infection were recorded in Bavaria (44 593), North Rhine-Westphalia (35 333) and Baden-württemberg (33 359). In Berlin recorded 6274 cases of infection.
World health organization March 11 announced the outbreak of a new coronavirus infection COVID-19 pandemic. According to the latest who data, there have been recorded more than 4 million infections, over 278 thousand people died.
Relevant data on the situation of COVID-19 in Russia and the world presented on the portal stopmanager.of the Russian Federation.