World
In Milan about 9% of health workers had COVID-19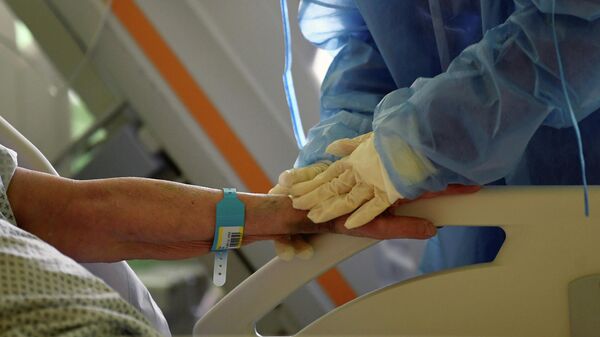 About 9% of health workers in Milan appeared to be infected with a new type of coronavirus, the majority of the infected were symptoms indicative Preprint of a study published in the medical portal medRxiv.
The study involved a total of 1,537 workers, among them 1 010 women and 563 men. Experts analyzed the test results obtained in the period from 24 February to 31 March 2020. COVID-19 was confirmed in 138 physicians (8.8 percent), and only one-third of infected (41 of 138) did not have symptoms of infection. It is noted that the most infected with the coronavirus was among the attending physicians, and least of all among clerical workers and technical experts (the frequency of positive tests was 10.6% and 2.9%, respectively). The most common symptoms were the disruption of taste and smell receptors and the increase in temperature.
It is noted that the infected with severe symptoms, and in asymptomatic between the first positive and first negative test was on average 23 days. Thus, during this period doctors were still infected and could be sources of spreading the virus.
In addition, in some cases, the first test of COVID-19 was negative, and the virus were only confirmed with repeated testing. According to the authors of the study, this observation is of concern, as doctors might unknowingly spread the infection.
Italy is in fifth place in the world in the number of people infected with coronavirus new type and occupies the third position in the number of deaths. According to the latest data, the total number of infections in the country reached 219 814. Died a total of 30 739 people.
World health organization March 11 announced the outbreak of a new coronavirus infection COVID-19 pandemic. According to the latest who data, there have been recorded more than 4 million infections, over 278 thousand people died.
Relevant data on the situation of COVID-19 in Russia and the world presented on the portal stopmanager.of the Russian Federation.