Crypto News
The small number of bitcoin wallets in the last four years increased by 100%
From the second half of 2016 the number of bitcoin addresses with a balance of less than 1 BTC has increased by approximately 100%. About it it is spoken in the report of the service Glassnode.
The largest increase showed the purses with a balance of less than 0.01 BTC. Over the past four years, the number of addresses jumped by 235% and exceeded 10 million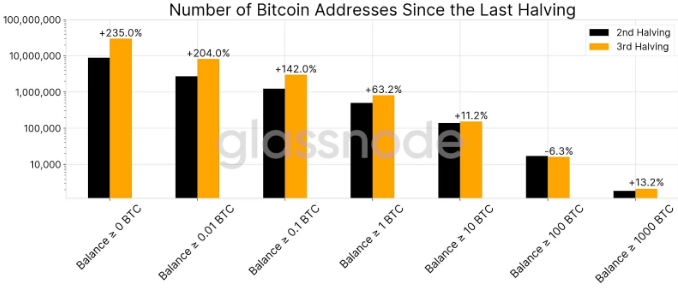 The number of addresses containing from 0.01 to 0.1 bitcoins, from July 2016 has grown by more than 200%. The number of wallets with a balance of more than 0.1 but less than one coin increased by 142%.
Researchers have also recorded the increase in the number of large holders of the cryptocurrency or the so-called "whales". In four years, more than 13% increase in the number of addresses containing more than 1000 bitcoins.
Note that the BTC ecosystem since its inception has expanded significantly in all major parameters and continues to show very good results.
In parallel, a growing number of investors who refuse to sell the cryptocurrency even during periods of decline in its value. These players are commonly referred to as "cholerae" who believe that the real value of BTC is much higher than the one we are seeing now.