World
Ethiopia's military shot down the plane with humanitarian aid for patients with coronavirus, taking him for a threat (VIDEO)
The Standard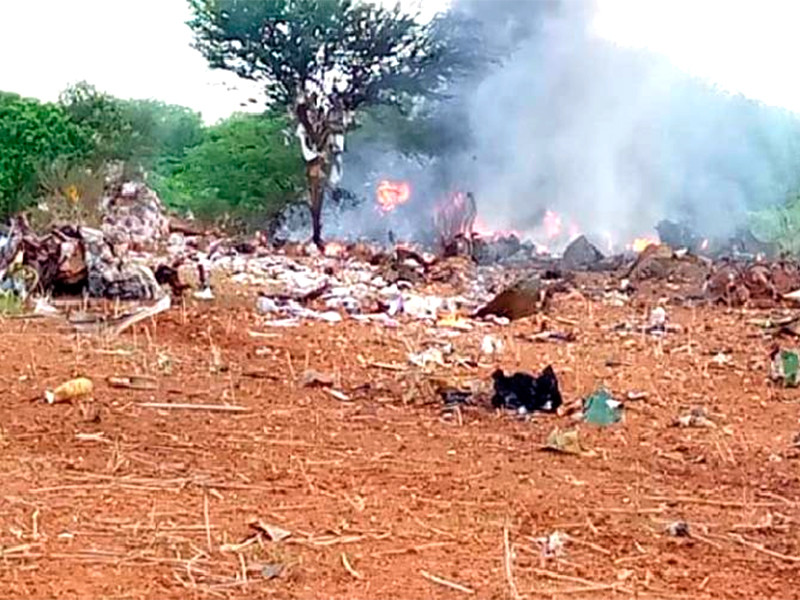 The Ethiopian military has acknowledged that by mistake was shot down over Somalia civilian plane carrying humanitarian aid for patients with coronavirus, suspecting that he was trying to attack a military base. This writes the Kenyan newspaper the Standard, citing a letter sent to the Ethiopian side in the African Union.
The crash happened on may 4 in southern Somalia in an area that is in the area of responsibility of Ethiopia. Killed, according to various estimates, from five to seven people. In a letter to the commander of sector III of the peacekeeping African Union mission to Somalia (Amisom) says that the plane approached the location of the Ethiopian forces and had not followed the Protocol of the flight, contact was not.
According to the statement, the plane "demonstrated suspicious behavior," one flew over a military base, so it fired a guided missile. Ethiopian commanders said that had relation to the incident, the troops are not part of Amisom.
Investigating the circumstances of the accident engaged group of Ethiopia, Kenya and Somalia. The downed aircraft belonged to the airline African Airways and was registered in Kenya. It was carrying humanitarian aid for residents of the Western areas of Somalia's capital, Mogadishu in the town of Berdale.
Video from the crash site of African Express Airways –a Kenyan aircraft that has been recently shot down by Ethiopian military in the vicinity of Bardale town in south #Somalia. 6 people -all of Kenyan and Somali nationalities were killed in the crash. pic.twitter.com/jHdqYWmwsN

— HornToday (@HornToday) May 6, 2020