Science
In Roscosmos confirmed the destruction of tanks of block "Frigate-SB" in orbit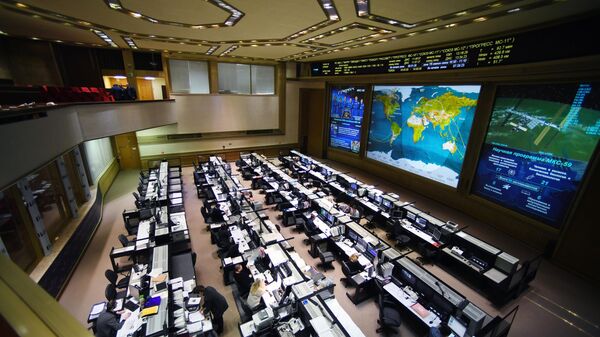 State Corporation "Roscosmos" has confirmed the destruction of tanks of the upper stage "Fregat-SB" in orbit, which previously said at the Pentagon.
"The destruction took place on 8 may 2020, between 08:00-09:00 MSK (standard Moscow time. — Approx. ed.) over the area of the Indian ocean", said Roscosmos.
At the time of emergency tanks of the upper stage were in an elliptical orbit with a maximum altitude of 3606 kilometers and the minimum is 422 km.
"Roscosmos" collects measurement information and specifies the number and orbital parameters of the detected fragments.
As stated earlier, in the 18th squadron space surveillance Military-air forces of the USA, after the explosion, was discovered 65 of the wreckage. The explosion itself was not associated with a collision with another object. The incident occurred on may 8 between 4:02 and 5:51 UTC (7:02 and 8:51 GMT). Threaten any of the fragments of satellites, was not specified.
"Frequent phenomenon"
Expert in space technology Igor Lisov called the destruction of tanks of the upper stage "Fregat-SB" in orbit is not uncommon.
According to him, such incidents occur with both Russian and American objects.
It is commonly noted that boosters, used as the last stage of the carrier rocket, after the cessation of work gone into orbit of burial for the passage of "passivation", that is, drain the excess of fuel components and disconnected the battery. If this procedure is not completed or carried out partially, the risk of spontaneous fracture, the expert added.
The upper stage "Fregat"
"Frigate" is a universal upper stage, can be used as part of the launch vehicle medium and heavy classes. Designed and manufactured at the NPO Lavochkin.
The unit uses engine similar to that used in the booster block "breeze-M" and "Briz-KM". The thrust of this engine is two tons, which is close to the optimum for the rockets of the middle class, but not enough to block "breeze-M", causing the insertion into geosynchronous transfer and unfastened trajectory have to realize a few pulses.
"Frigate" is used for the spacecraft on the reference, geostationary and geosynchronous transfer orbit an artificial satellite of the Earth, and also for orientation and stabilization of the head unit to the passive and active leg of the flight.
"Fregat-SB" and "Frigate-SBU" is a modification of the "Frigate" with jettison tanks. The mass of the working fuel in a simple and improved unit tanks are respectively 3.1 and 4.8 thousand pounds. This modification is intended for rockets and heavy upper middle classes, primarily for launch vehicle "Zenit-3SLБФ"