World
During the exercise 19 of the Iranian sailors died as a result of "friendly fire"
Mehr News Agency / Twitter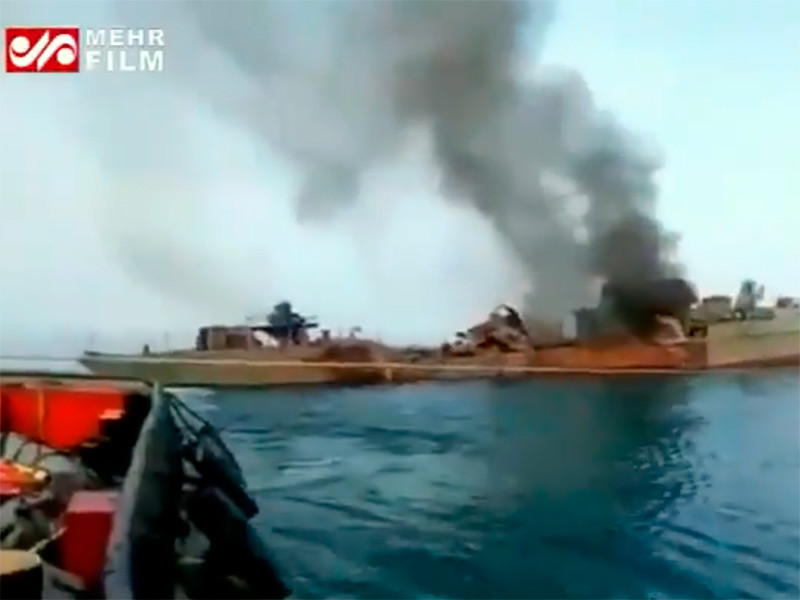 An incident during a training exercise led to the deaths of 19 Iranian sailors who served on Board support and maintenance, according to the Agency "Mehr", with reference to the command of the Iranian Navy.
Another 15 sailors were injured, they provide health care. The victims are in stable condition.
The exercises were held on Sunday near the port city Jask in the Gulf of Oman. There were reports that the ship Konarak, which was injured sailors, could have accidentally come under fire. However, in the command of the Navy of the causes of PE are not yet known, reports "Interfax".
In turn, the Associated Press said that the cause of the incident was "friendly fire". The ship got Noor anti-ship missile (Iranian copy of Chinese missiles C-802) produced frigate Jamaran. Active radar homing missiles locked on to the Konarak as larger radio-goal.
#Iranian #Navy announced Monday that the naval mishap for its light vessel in #Konark has led to the martyrdom of 19 and wounding of 15 personnel.https://t.co/uHYWVnR6x3 pic.twitter.com/2H7ddr1tMC

— Mehr News Agency (@MehrnewsCom) May 11, 2020