Crypto News
Bitcoin's correlation with the stock index S&P 500 dropped significantly
Bitcoin's correlation with the stock index S&P 500 dropped significantly and reached a two-month low. About it reports The Block.
When scheduling correlation data were collected BTC/USD (Coinbase exchange) and futures on the S&P 500.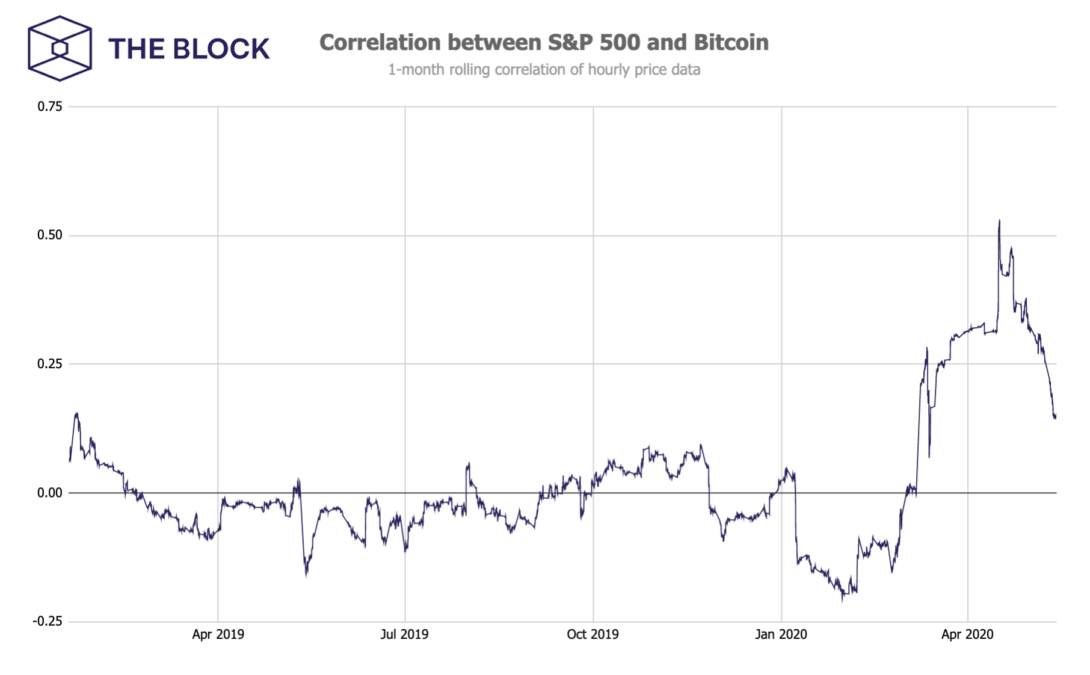 The current correlation between the two asset classes is 0.15 (considered very low). About a month ago, on April 16, the correlation was moderately positive (0,53).
Almost zero correlation between two assets indicates that between these markets are not connected.
Correlation is expressed as a number from +1 to -1. +1 indicates an absolute positive correlation between the two assets (they always move together in the same direction). -1 indicates negative correlation (two assets always move in opposite directions).
The presence of the investment portfolio of the two neskorrigirovannoe or uncorrelated assets helps to reduce its overall volatility.