Science
Divorce can not be avoided? The terrible consequences of quarantine of health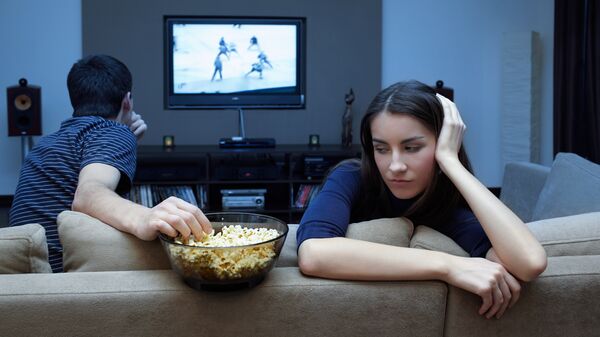 Tatiana Pichugina. According to numerical models, the epidemic COVID-19 will take hundreds of thousands of lives. There will be long term consequences, scientists warn. The people trapped in four walls for a long time, experience a strong psychological stress. It's hard not to break the diet, do not to give vent to bad habits. How will it affect health in the material RIA Novosti.
My heart aches for all
At the forefront of the fight against the pandemic of the novel coronavirus — medical workers. It would seem that they have tangible impact problems caused by stress. Empathy for the sick, the victims turns the so-called vicarious traumatization manifesting itself in loss of appetite, fatigue, loss of physical strength, sleep disorders and attention, irritability, bouts of despair and desensitization.
Specialists from several medical and scientific institutions in China from 17 to 21 February interviewed via mobile app 526 health care workers (half of them were engaged patients COVID-19) and the ordinary citizens of Wuhan.
It was found that nurses who worked in hospitals with infected, exposed to vicarious trauma is much less. The researchers attribute this to a strict quarantine, which obliged people to sit at home. Isolation affected the psyche is stronger than contacts with patients.
From excess of free time people have spent hours on the Internet searching for information about ill, could not help rooting for them and for the physicians who are at risk of getting infected. But information about the infection was not as much as paramedics. The researchers concluded: the authorities should think about how best to organize information support epidemics.
Risk group — youth
An international group of scientists has analyzed the mental state of people in China. Surveyed twice in late January and late March, interviewed 1738 people. A month later after the peak of the epidemic of post-traumatic stress markedly weakened, but remained above normal.
Found a link between physical illness and psychological problems. People with cold symptoms have to suffer from obscurity: they are infected or not. It speaks of the need for mass testing, which will help to get rid of unnecessary fears.
The news on the radio caused more anxiety than other sources of information. Soothed mask, creating a sense of security.
The isolation has hit hardest on young people aged 12-24 years. Education institutions were closed, schoolchildren and students worried due to issues with the online training, uncertainty about examinations and admission to universities.
The vulnerability of young people and experts say the University of South Carolina. In the US this generation especially got children, they survived the terrorist attack of 11 September, it is almost unavailable to purchase housing due to the financial crisis of 2008, pressure for study. Do not add peace problems of climate change and political instability in the world.
Now flash COVID-19. Young people are watching the authorities ' failure to deal with threat, losing credibility of the state, preferring to rely on family and friends.
But among those infected, many young. In the United States — one in five and one in eight hits in the intensive care unit.
Reasonably have been anecdotal stories about the wave of divorces in China in the epidemic. A few years ago, scientists at the University of Pennsylvania asked the marital status of citizens after hurricane Hugo happened in 1989. the following year in the regions affected by the disaster, there was a surge of divorces.
Mouth shut
Forced prolonged isolation can result in many problems, warn doctors. Even small changes in lifestyle can cause serious consequences. And if the conditions of the quarantine to continue to smoke, to eat poorly, do not support physical activity, increases the risk not only of delayed cancers, but also to hypertension, heart attack.
As noted earlier, in comments to RIA Novosti academician, cardiologist Yuri Belenkov from sechenovskiy University, heart problems contributes primarily feeding disorders, combined with abuse of alcohol.
The experts of the FTC food and biotechnology ready to advise everyone on the correct diet during the quarantine. This was reported by RIA Novosti dietitian Catherine burljaeva, head of the CDC "Healthy and sports nutrition". The hotline phone — 8 (495) 150-95-41.
To avoid troubles, a FTC guidelines food and biotechnology. Experts note that the isolation adult per day to spend 300-400 calories less, therefore, need to reduce calorie intake. Men better adhere to the norms in 1800-2100 calories per day, women — 1600-1800. And don't forget about a balanced diet.
This will avoid weight gain and exacerbation of chronic diseases, primarily hypertension, recurrence of urolithiasis and diseases of the gastrointestinal tract. Alcohol should be avoided at all or reduce its use to a minimum.
© Illustration RIA Novosti . Source: E. A. burljaeva, FITS food and biotechnology