Crypto News
Report: the Share of criminal transactions in the bitcoin network does not exceed 1%
Researchers from the team have studied the Elliptic transactions in the network in bitcoin and came to the conclusion that the proportion of criminal use of crypto-currencies remains below 1% of the total.
Moreover, this figure has remained approximately at the same level over the last few years.
Analysts have presented a graph which shows that the scope of BTC in fraudulent schemes and transactions via darknet has been gradually decreasing since 2012.
Eight years ago, to 35% of transactions with the coin bore criminal and suspicious characters.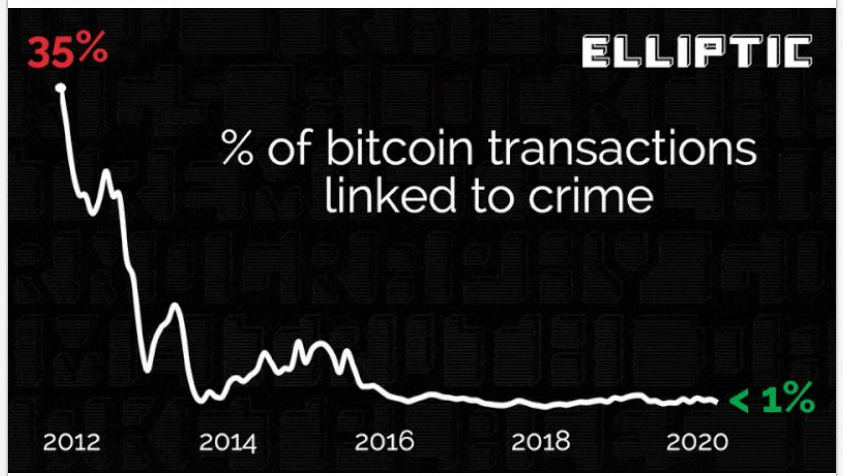 According to co-founder Tom Robinson of Elliptic, the share of the illicit use of cryptocurrencies was reduced to a minimum thanks to the efforts of law enforcement agencies and trading platforms in the field of combating money laundering through digital assets.
Experts were able to calculate the dollar value of questionable transactions in the past eight years. However, in the report these figures were never disclosed.
A similar study in the middle of last year unveiled the company Chainanalysis. Its experts also came to the conclusion that only 1% of bitcoin transactions were somehow involved in criminal schemes.