Science
In Argentina, found the skeleton of a ten-megaraptor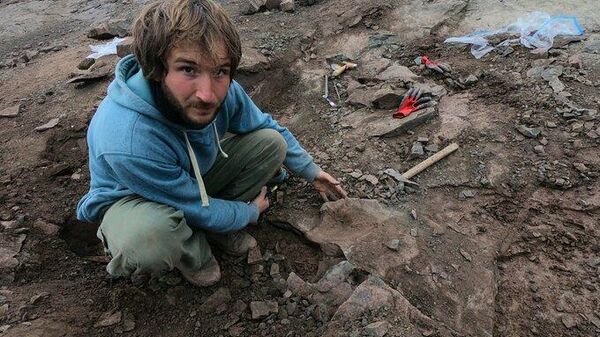 Argentine paleontologists have found in Patagonia of megaraptor length of ten meters, said the Argentine Agency for promotion of science at the University of the city of CTyS Matanza-UNLaM.
"The researchers of the Argentinean Museum of natural Sciences found a carnivorous dinosaur of great size, which lived about 70 million years ago in the South-East of the province of Santa Cruz. Were found vertebrae, ribs and part of the shoulder girdle and sternum," – said in the message.
"We found a very large instance of the new megaraptor that were carnivorous dinosaurs , they had impressive tools for hunting", – quotes Agency the words of the paleontologist Mauro Aransay.
Unlike Tyrannosaurus, megaraptor was more slender, better prepared for the race, with long tails that allow them to keep their balance, at the same time they were muscular, but extra long legs so they could do longer steps.
Also, according to scientists, megaraptor had an elongated neck and skull, which undoubtedly helped them easier access to victims.