Science
Lama can help your antibodies in the fight against coronavirus
Experts from the USA, Belgium and Germany shared the news that the antibodies of llamas can better come to fight COVID-19 than our own antibodies.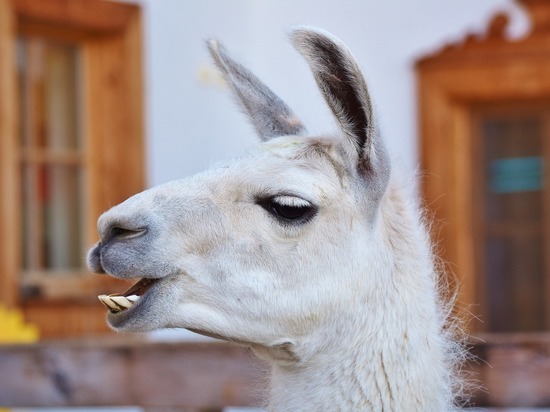 The study, published recently in the journal Cell, showed that antibodies in the blood of llamas could help to protect against coronavirus. In addition to the larger antibodies, such as a person, the South American relatives of the camel antibodies are smaller, can penetrate too small for the human antibodies designated in the viral proteins, helping them to repel the threat.
Scientists say that while humans produce only one type of antibodies to fight the virus, llamas produce two. Including the type which in size is similar to the one found in humans, and the other smaller and potentially better able to recognize and attack the virus COVID-19.
These data give rise to the hope that the antibodies of llamas can help to protect people who have not been infected, reports The Guardian.
International researchers owe their discoveries living in Belgium, four year old Lama named winter. Its antibodies have already proved their ability to fight viral infections.
Long before the pandemic coronavirus, in 2016, the researchers have already begun a study of llama antibodies, which could neutralize the different types of coronaviruses, in particular, MERS and SARS, told The New York Times, a virologist from the University of Texas at Austin Dr. Jason McLellan.
This study showed that two different antibodies can fight SARS and MERS individually. Exploring the new coronavirus in cell cultures, the scientists found that the same antibodies are available to Lama, can also neutralize SARS-CoV-2.
The researchers are now working on clinical trials.
"If it works, Lama winter deserves a statue," said the New York Times virologist and author of the research, Ghent University Dr. Xavier Salens.
For any fan of Lam, this news should not come as a surprise, writes The Guardian. These cute animals long ago acquired a reputation as "healers". Llama antibodies have become an integral part of the struggle with the disease, and scientists have studied their effectiveness against HIV and other viruses.