Science
Russian scientists have created a miniature table Mendeelev that fit on the tip of the nail
The world's first colored micro-image of the periodic table in quartz glass, which are experiencing severe fire, sudden cooling and other external effects, created by scientists rkhtu im. D. I. Mendeleev. For this they used the method of femtosecond laser writing – similar lasers are used in microsurgery of the eye. The paper was published in a special issue of the journal Frontiers in Chemistry on the periodic table.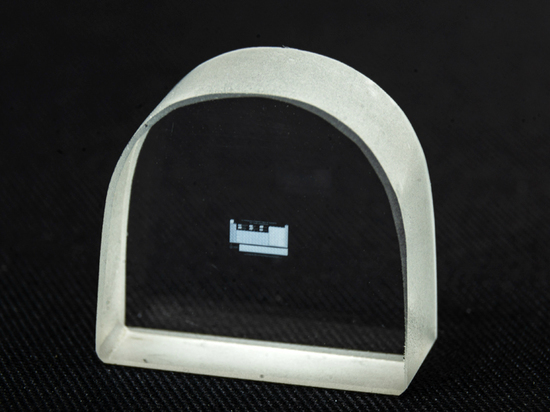 As reported by "MK" in the University, the size of the table 3. 6×2. 4 mm (fits on the tip of the nail), it withstands temperature exposure up to 900°C due to the properties of quartz glass.
This method differs from other methods of laser printing, which are made quite large, but only on the surface of the plexiglass and can't be colored.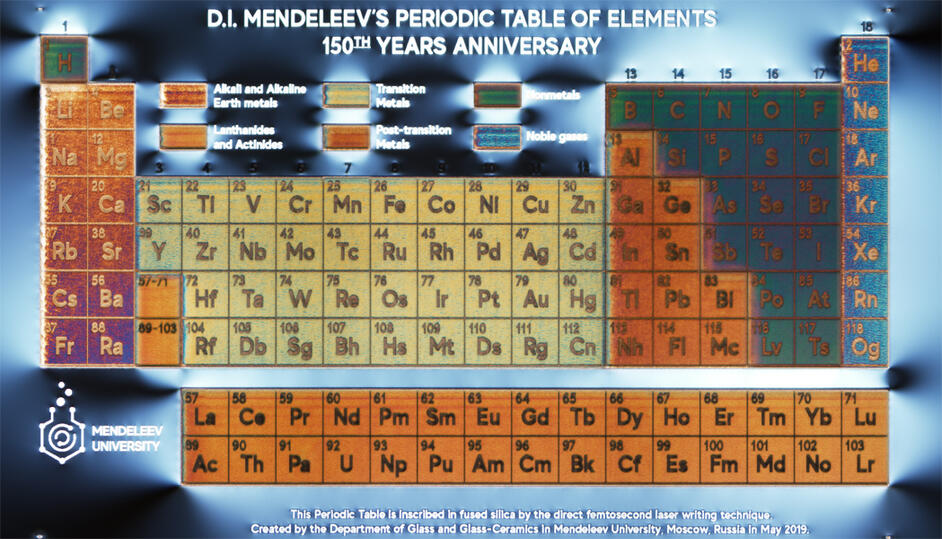 Table as if depicted from the inside, using femtosecond lasers in ophthalmology. Due to the short pulse duration, they can be focused at the desired depth, as a doctor when doing surgery on the eye, is focused at the desired depth without damaging the outer layers. This allowed us to record several layers of images. This "layer cake" made of several nano-gratings, and given the opportunity to create an optical effect of a color picture due to the refraction of rays of light when looking at it with a microscope with polarizer. On the basis of this technology is now developing way ultra-dense data storage in glass.