Science
In the USA announced positive results of trials of a vaccine against coronavirus
A glimmer of hope to give results of tests of a vaccine against coronavirus in humans. A study conducted by the American firm has produced encouraging results in a group of eight volunteers.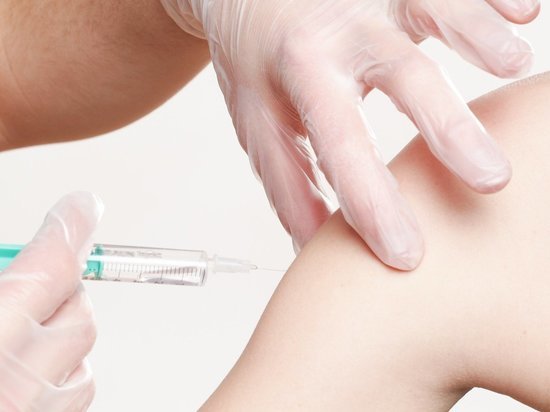 The results of the first stage by the American company Moderna testing is still preliminary and do not give the absolute certainty that the treatment will work. But even with this caveat, according to The Guardian, the existing achievements serve as a support for experts and governments around the world, desperately in need of a breakthrough in the battle to end the pandemic of coronavirus, which is believed to be impossible without a vaccine.
And with the advent of vaccines, many have attributed the recovery of the global economy, suffered due to the global invasion COVID-19. Thus, the Chairman of the Board of governors of the fed Jerome Powell believes that full recovery of the American economy, you need the full confidence of the population associated with the creation of a vaccine against the coronavirus.
American program of studies, vaccines, and similar projects testing in the UK is still at an early stage. But Americans, it seems, ahead of British colleagues a step or two.
In an American study conducted by the National Institute of Allergy and infectious diseases, all eight participants-volunteers produced neutralizing antibodies that were tested in human cells in the laboratory and stopped the replication of the virus.
Overall, the study showed the safety of the vaccine, and all participants produced antibodies against the virus. Analysis of responses from eight subjects showed that those who received a dose of 100 micrograms, and in people who received a dose of 25 micrograms, levels of protective antibodies to the virus were higher than levels found in the blood of people who recover from COVID-19.
The higher the dose, the more antibody is produced by the volunteer.
However, as with tests for antibodies, will continue to be questions about whether it is good enough to prevent human infection with the virus.
Many companies and institutions around the world are seeking to develop a vaccine in record time, using different approaches.
The company Moderna was the first in the world, began to conduct clinical trials using RNA vaccines, which uses a fraction of the genetic material of the virus itself, the so-called DNA of the messenger, to provoke the immune system into antibody production.
Soon the researchers hope to move to the next stage of human trials, which involved 600 people. And in July, should begin more large-scale testing involving thousands of people.
At that rate, the company in case of successful research results could achieve the full approval of the vaccine by next year.