World
Zhirinovsky supported the idea of investigating the causes of the pandemic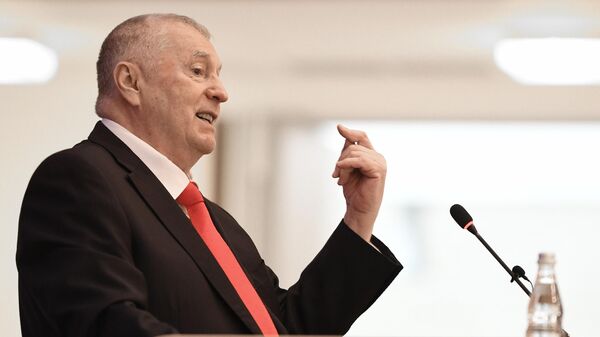 LDPR leader Vladimir Zhirinovsky supported the idea of establishing a Commission on investigation of causes of the pandemic coronavirus, but made for the preservation of the world health organization.
Earlier, the President of the United States Donald trump wrote a letter to the who Director Tedros Adhanom Gebreyesus, which States that Washington will completely cease funding of the organization and will reconsider my membership if it is within 30 days will not reform, which require the United States. According to the President of the United States, his administration investigated the failed response to the who pandemic coronavirus.
"Trump is absolutely right about the creation of the Commission on the coronavirus. Need to find out where this infection is why at the time, were not taken strict measures against its dissemination around the world. Indeed, to apply sanctions against those to blame for the belated warning about the beginning of the epidemic," wrote Zhirinovsky in his Telegram channel.
"Who let her stay, but you need to replace the entire composition, to appoint the Chairman of the specialist in Virology, because viruses we will torture the entire XXI century", – said the politician.
Relevant data on the situation of COVID-19 in Russia and the world presented on the portal stopmanager.of the Russian Federation.