Science
100-year-old scientist has assessed the quarantine: "In the XX century was the time for it"
Nikolai Shiganov calls himself a contemporary of the young Communist League, and a reason to our journal special feelings. "The Komsomol was organized in the 20th year, and I organized a 20-year," he laughs. His life is the era in every sense of the word. Nikolai made history with their hands. Being a welder "from God," another student made the team of Korolev and since all life was created "armor" for missiles. And now Nikolai is going through a difficult period of isolation and believes that this should be treated calmly: "there have been times worse."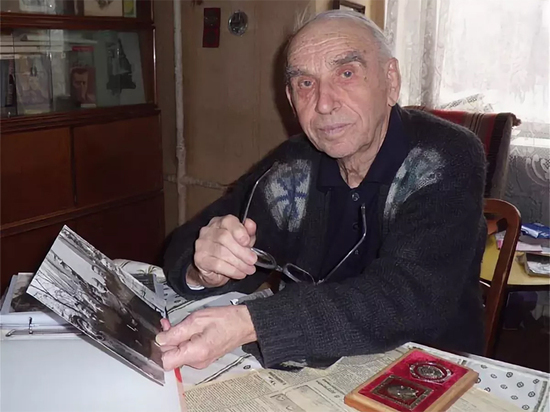 Name Shiganova everyone knows who is related to the space industry. For a long time he was chief of the divisions of the welding research Institute-88 (now TsNIIMash) and CRI MV (now JSC Kompozit). Nikolai participated in the creation of space-rocket techniques from the early postwar R-1 to system "Energy-Buran". He was the supervisor of the problem the development of materials for the rocket bodies and engines, protective coatings for spacecraft, as well as on the development of thermal protection materials for warheads of missiles with nuclear warheads. He is the author of new welding techniques, including vacuum.
About those days Shiganov always recalls with pleasure. He says that all his plans he was able to bring to life, even if at first glance it seemed impossible. "Here we needed, for example, fiberglass, but not normal, and quartz. How such to create? My country's leadership was sent to a scientific research Institute to describe in detail, what should be the composition of the material. So there is already 3 months did what I asked, you know? We always had a lot of enthusiasm and ideas. Stalin always worked nights, and therefore his Ministers also worked nights. So one day for me came in the morning and was taken to Ustinov at the meeting.
I was involved in the development of automatic welding. Then it was a new case. I asked in detail what I do, and then let go, and it seemed that no one about me and remember. However, my every new step, searching, victories and failures instantly recognizable on top of."
Remember Nikolai and captured the Germans that were involved in the construction of houses in the Queen (then Kaliningrad), and in the creation of missiles. "After the war, all German was brought here he says. – We had German prisoners-aircraft. Queens has created a Council of German scientists and put them on the Seliger. They reported on their work, but nothing new and not invented. So they sent it back with the God back to Germany".
We decided to ask Nikolai if he has the memory of such times that we are experiencing now? Self-isolation, at home, almost a state of siege. Something similar has already been through it over the past century?
— Frankly, there were times harder. In the first months of the war particularly. When was the air RAID, people had to sit at home. Remember, we, the students of Bauman, even pasted on the window of the paper strip, so that during the explosion the glass is not cracked and not broken. And had night to be on duty on the roofs. The Nazis dropped incendiary bombs, and we had such a bomb to watch. See, grab with tongs, then dumped in a barrel.
— Gave you some clothing?
— Canvas coats. But now people have to wear muzzles.
— Seriously now, no?
— No, I take a walk to the balcony and try to imagine that sitting on a bench in the Park. You know, and the difference is small. I think if easily relate to this quarantine, it will be very easy to survive.
HELP "MK"
By Shiganova and his staff over the years has created and tested a lot of different alloys that were intended for the production of missiles, many of them were unfit and had been "rejected". For example, excellent high-strength aluminum alloy D-16, widely used in aviation, for the rocket bodies did not fit due to poor weldability and low corrosion resistance when interacting with components of rocket fuel. Thus, by trial and error, colleagues came to build an ideal material – aluminum-magnesium alloy AMG-6, which is still being used. For products rocketry, fuel tanks, space ships, orbital stations, as well as for the lander, which was Yuri Gagarin, the Department Shiganova developed a series of original "sacrificial thermal barrier coatings". The material successfully passed all tests on Earth and proved during the flight of Gagarin.