Science
Rogozin presented the new head to the collective of RSC Energia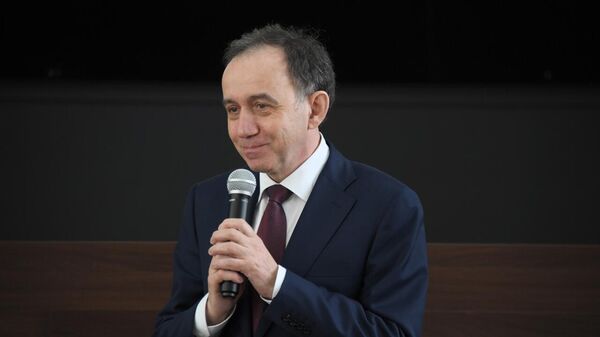 General Director of state Corporation "Rosatom" Dmitry Rogozin today presented the team of Rocket-space Corporation "Energy" of the new acting General Director of the enterprise Igor Ozara, the press service of the Corporation.
The decision on the appointment Sara was adopted by the Board of Directors of RSC Energia on may 15. The question will be coordinated with the Supervisory Board of the Russian space Agency at its next meeting at the end of the month.
"The Corporation will now proceed to the second stage of its development – it is about creating integrated structures in the thematic areas. This reform is long overdue. Igor Yakovlevich Ozar worked for a long time at the head of PJSC "Dry", under his leadership there was created the most successful integrated structure for domestic aviation, which is able not only to create the world's best combat aircraft, but became a successful financial organization" – quoted in the message words of Rogozin.
Rogozin expressed his gratitude to the former head of RSC Energia Nikolai Sevastyanov for the work done and expressed the opinion that his experience will be extremely useful in developing solutions related to the structuring of the space industry in the capacity of Advisor to the General Director of the Russian space Agency.
Igor Y. Ozar was born in 1961 in Moscow. In 1984 he graduated from the Moscow Institute of management. S. Ordzhonikidze majoring in production management in the chemical industry. Until the beginning of 2020 held a post of the General Director of JSC "Sukhoi", where he worked since 1999.
Under the leadership Asara was created by combat aircraft su-35 and su-57, performed a large-scale contracts for the supply of bombers and fighters for Air and space forces of the Russian Federation, and also completed the first stage of testing of fifth generation fighter.