Science
Biologist called the danger room flies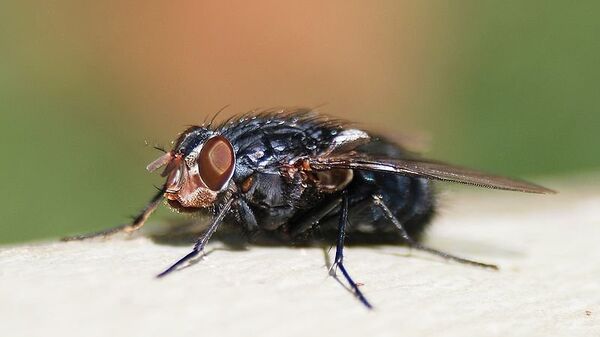 The common housefly – not the guy next door person. What diseases this insect carries, said in an interview with radio Sputnik head of the laboratory of problems of disinsection of the Institute of Disinfectology of Rospotrebnadzor, doctor of biological Sciences, Professor Svetlana Roslavtseva.
All types of flies one of the most dangerous – room, because it closely communicates with man. On the legs, the skin, the proboscis, in the saliva and in the intestines of these insects can be carriers of the causative agents of the most dangerous diseases.
"First, all flies carry enteric infections, primarily cholera. When we had trouble with cholera in 1972, a special attention was paid to room flies because it is the main vector. They carry Salmonella, and various viruses, but not participate in the transfer of coronaviruses. Can carry adenoviruses, suffer different viral diseases of the eye, larvae of worms," he told radio Sputnik, doctor of biological Sciences.
In an interview with Svetlana Roslavtseva talked about methods of protection from room flies.
"The first thing prescribed in the measures to combat flies, hygiene and sanitation. We recommend, first of all, handle the garbage, because they breed rotting waste. Latrines should be treated with a heap of compost, where the larvae, to prevent emergence of flies. For this there are cheap effective means. For example, among the insecticides we recommend trichlorfon. It is easily soluble in water, they can be treated," – said the expert.
With older flies to fight harder because they have acquired resistance to several insecticides, said the Professor Roslavtseva.
"We recommend not spraying method, and the use of lures. First place is water bait with trichlorfon. They were a long time ago, but work well now. Then perhaps the use of different baits on the new insecticides. For example, there is the drug "Agita" with thiametoxam, effective, but expensive. There is a special bait for flies on carbamates, including "MusicID", "fly-Bayt". There is still the lure of "quick-Bytes", "Mokina" is a series on neonicotinoid", said the expert.
In addition, said Svetlana Roslavtseva, there are also drugs aerosol, which you can use to deal with room flies.