World
Declare connection with tramp pornographic actress was the author of the comic book series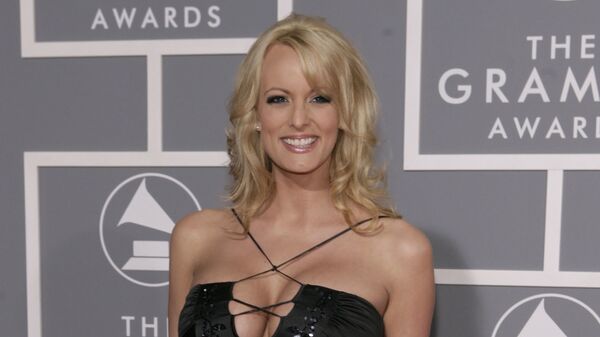 American pornographic actress, who declared the relationship with the US President Donald trump, Stormy Daniels was a co-author and main character of the comic book series, which will be released in the US autumn, according to publisher TidalWave Productions.
"Finally, we can report: this fall Stormy Daniels returns to the role of comic book hero in the Space forces! We developed them with her since the beginning of the year," said TidalWave Productions on Twitter.
As reported by Daniels in an interview with Reuters, the comic will be called "Stormy Daniels: the Space Force" (the Stormy Daniels Space force).
"This is all, of course, a satire," said she to the Agency. The publisher said the comics will combine "Comedy, action & adventure", looks like a mixture of "Barbarella", "Star Trek" and animated series "Stripperella".
"I'm not going to sit here and lie that nothing good came out of this," said Daniels of fame, which he received after accusations against trump. "However, what people don't understand is that it's always a double-edged sword", she added.
Daniels was one of 20 women who have accused the President of the United States Donald trump in the assault, although no case has so far not been investigated or proven in court. In October last year, a Federal court in new York dismissed the claim against Daniels trump for slander in its address. Trump has accused Daniels of fraud.