World
Zelensky said that the salary about $200 not talking about poverty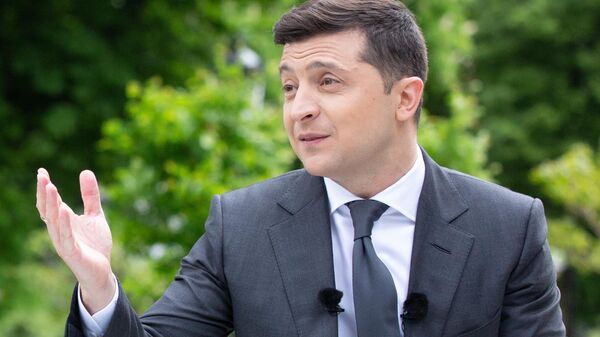 The President of Ukraine Vladimir Zelensky believes that the salary of 5-6 thousand hryvnia (about 188-225 dollars), though is low, but does not mean that people with that income are below the poverty line.
Earlier, the UNICEF released a forecast driven which the economic consequences of a pandemic coronavirus will lead this year to the impoverishment of a considerable part of the population of Ukraine. According to the organization, the number of people living below the poverty line, according to conservative estimates, will increase to 6.3 million, of which 1.4 million will be children. UNICEF experts recommended the government to take urgent measures to prevent a worst-case scenario.
Zelenski said that such predictions UNICEF is not quite correct, as the organization makes a prediction based on global statistics, comparing salaries with other countries.
"These are the people who will receive 5-6 thousand hryvnia, and they (UNICEF – ed.) consider them to be poor. Yes, this is a very small salary in comparison with European or American standards. I understand that they have a $ 250 minimum wage. It's a small salary, but we are not poverty still," said Zelensky at a press conference on the occasion of his anniversary as President.
The minimum wage in Ukraine in 2019 increased by slightly more than 10% and amounted to 4.1 thousand hryvnia (about $ 180), while, according to state statistics, the average salary in the country by the end of the year amounted to about 10.7 thousand hryvnia (about $ 460), in Kiev – about 16 thousand hryvnia (about $ 670).