World
The US suspected the head of the who in the "close ties" with China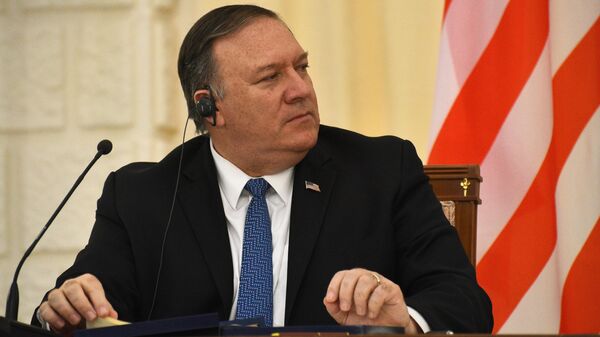 Washington suspects the head of the who in "unusually close ties" with Beijing before the outbreak of coronavirus, supports the initiative of Australia on the investigation of the origin, coronavirus, said Wednesday at a press conference U.S. Secretary of state Mike Pompeo.
"As far as I know, Dr. Tedros (who Director tedros adhanom Ghebreyesus – ed.) was unusually close ties with Beijing long before the beginning of the pandemic, it is of great concern," said Pompeo, without giving details. He expressed support for the initiative of Australia to undertake an independent investigation into the causes and circumstances of the outbreak of a new type of coronavirus.
"We supported Australians and more than 100 countries that responded to the USA on the investigation of the origin of the virus so we could understand what went wrong, and to save lives now and in the future," said Pompeo, once again voicing accusations against the leadership of China. Beijing has repeatedly stated that initially followed an open and responsible position regarding the publication of data about the epidemic coronavirus infection.
Earlier, the President of the United States Donald trump wrote a letter to the who Director Tedros Adhanom Gebreyesus, which threatened to stop funding the organization and to review their membership, if within one month will not be carried out reform. The US President announced the investigation into his administration's failed response to the who pandemic coronavirus. On Tuesday, the world health Assembly adopted a resolution on the investigation into the activities of the who during the pandemic.
World health organization March 11 announced the outbreak of a new coronavirus infection COVID-19 pandemic. According to the latest who data, there have been recorded more than 4.7 million cases of the disease, died more than 316 thousand people. The US leads in the number of cases – COVID-19 diagnosed in more than 1.5 million people, over 92 thousand – died.
Recent data on the situation of COVID-19 in Russia and the world presented on the portal stopmanager.of the Russian Federation.