World
The national Council of Ukraine on TV check the TV channel NewsOne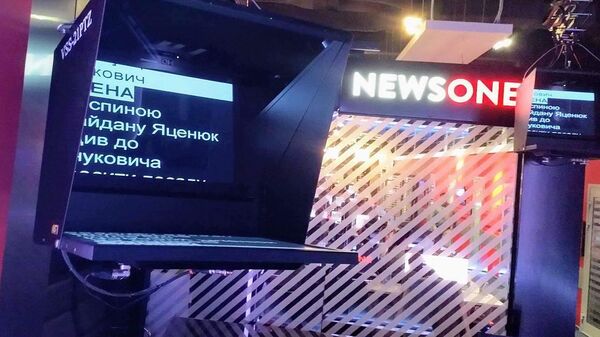 The national Council of Ukraine on television and radio broadcasting has appointed an unscheduled inspection of the TV channel NewsOne for statements which are signs of incitement and hatred, reported the press service of the regulator.
The national Council on television and radio broadcasting of Ukraine has appointed unscheduled inspections to NewsOne TV channel because of the statements in the air which are signs of incitement to hatred. The Ukrainian Parliament has created a Commission to investigate the activities of the TV channel "112.Ukraine", NewsOne and ZIK.
"The national Council decided to appoint an unscheduled inspection of OOO "Novosti 24″ (a satellite TV channel NewsOne). The purpose of the audit will be a study of the licensee to comply with the requirements of the legislation on the inadmissibility of incitement to enmity and hatred", – stated in the message.
According to the press service, on 8-10 may, the TV channel broadcast, in which there were statements about the service a significant number of Jews in the armed forces of the Nazi Third Reich and the existence of a Jewish SS divisions, which "are signs of denial and distortion of the Holocaust, which have undermined the foundations of European civilization, inciting hatred against the Jewish people, who suffered millions of casualties as from the actions of the formations of the SS and other military formations of the Nazi Third Reich."
As noted in the national Council, the test channel will hold after the quarantine imposed because of the pandemic coronavirus.
World health organization March 11 announced the outbreak of a new coronavirus infection COVID-19 pandemic. According to the latest who data, there have been recorded more than 4.8 million cases, died almost 319 thousand people.