Science
Scientists have found a new way of protection against thermal radiation of the flame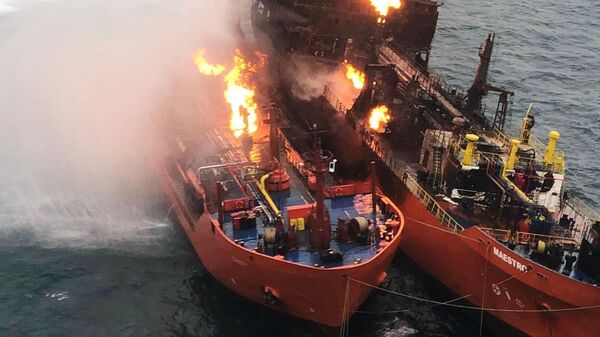 Scientists of Tyumen state University (TSU) proved that sea water can be used to protect people and equipment on oil platforms from the thermal radiation of the fire. The study is published in the "International Journal of Thermal Sciences".
Specialists of Tyumen state University, together with colleagues from the Moscow energy Institute, Moscow state University, and the University of Warwick and Kingston (UK) considered important to practice the situation, when fresh water is unavailable, and for fire protection it is necessary to use sea water.
According to experts, using large fresh water resources, for protection from infrared and visible light of the fire create a curtain of fine droplets. Water droplets absorb and scatter the incident radiation. This technique is known as shielding. Curtain of droplets formed by the flow of water through multiple nozzles, pre-set at the correct height in dangerous places.
"We are talking about a possible fire on an oil platform, a ship or on land, near the sea, but away from sources of fresh water. It was important to understand whether it is possible to use sea water instead of fresh and how such a decision effectively," commented one of the study's authors, researcher of the laboratory of microhydrodynamics technology, Institute of environmental and agricultural biology, Tyumen state University Leonid Dombrovsky.
According to him, the researchers built a physical model of the process and obtained the numerical solution of the corresponding system of differential equations, which takes into account the evaporation of sea water under the action of thermal radiation of the flame with a temperature level of 1200 degrees Celsius.
The scientist also said that in the evaporation of seawater droplets of diameter 0.1-0.2 mm at the surface of droplets forms a solid crust of sea salt. Increasing the steam pressure inside the particles leads to the breakthrough of steam through the hole formed in the crust of salt.
"Together with vapor in the surrounding air is ejected a jet of concentrated solution of sea salt, which is crushed and quickly turns into many small crystals. As a result, the use of sea water leads to the fact that in the lower part of the veil is drip small drops of salt water, it is possible to obtain a relatively large hollow spherical particles of salt and fine crystals of salt", – said Leonid Dombrovsky.
According to reports researchers first shown that the combination of different thermal and optical characteristics of the curtain obtained by the use of sea water, allows the effective screening of the thermal radiation of the fire. In other words, sea water can be used to form a protective veil, for example, in the event of a fire on an oil platform, experts say.
Theoretical and computational work was performed with support from the private research Fund UK "The Leverhulme Trust".