Crypto News
The number of unconfirmed bitcoin transactions indices close to January 2018
Average 7-day size mempool (mempool) bitcoin currently stands at 67.87 MB, the highest level since Jan 2018 shortly after the price of bitcoin has reached a historic high.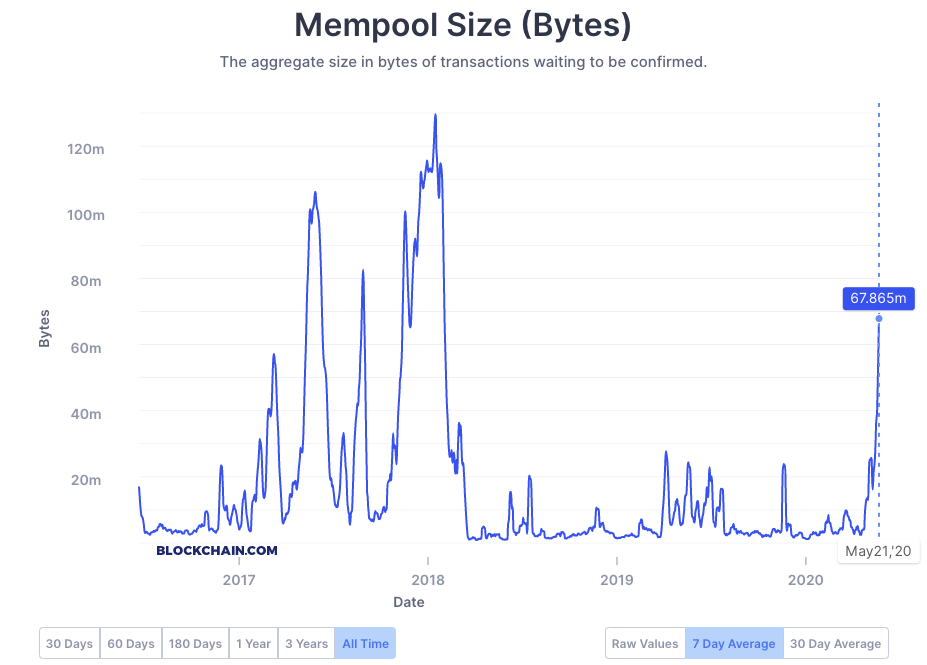 Source: Blockchain.com
Mempool (mempool) represents all transactions in the bitcoin network, which was broadcast to the network, but has not yet been included in a block. Transactions are selected for inclusion in the next block based on the size of their commissions. Thus, transactions with low fees can get stuck in manule for some time before they are confirmed.
This significant increase in the number of uncommitted transactions may be the result of a decrease in the activity of miners after the third reduction the reward for block (halving). Due to the departure of the miners for the extraction of blocks requires more time.
The result is increased competition for a place in the block, the average fee for a bitcoin transaction has also increased and is now about $6,64, approaching the two-year maximum (according to data Bitinfocharts).