World
Trump to prevent COVID-19 drinking hydroxychloroquine, from the use which warn doctors
The White House Follow / flickr.com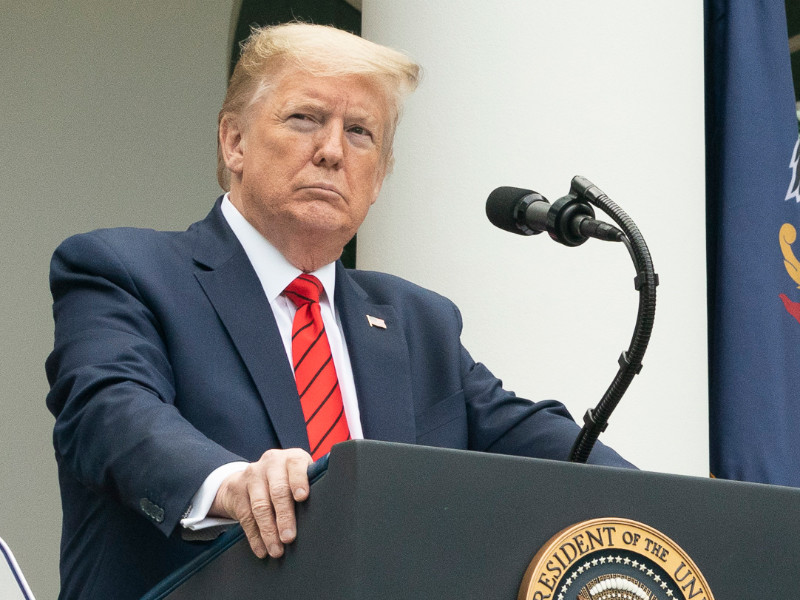 The President of the United States Donald trump admitted that the doctor takes anti-malarial drug hydroxychloroquine (aka – plaquenil) to prevent new coronavirus, reports TASS. Answering questions of journalists at the White house, trump said that taking one tablet of hydroxychloroquine per day, and daily testing for the presence of coronavirus infection while give a negative result.
First, he stated that he had taken hydroxychloroquine "for several weeks" and then clarified that we are talking about one and a half weeks, adding that he gets "a lot of positive feedback" about this drug. Doctor President Sean Conley stated that the potential benefits of this treatment exceed the relative risks, and he continues to monitor various studies related to the treatment of the disease caused by a novel coronavirus.
In April, the office for the quality of the food and drug administration Department of health and human services, the United States warned compatriots from the use of hydroxychloroquine out of hospitals due to side effects such as possible problems with the cardiovascular system. A number of studies have proven the ineffectiveness of this drug in the treatment of coronavirus, and several people died in USA, deciding to treat them yourself at home.
At the end of March in Arizona, the man died, who took home the chloroquine phosphate, which a few decades is used against malaria, believing that this will protect it from infection by coronavirus. His wife was hospitalized and later told reporters that they watched the briefings, during which time trump talked about the potential benefits of chloroquine.
Doctors from the Shanghai hospital "Ruijin" also said that hydroxychloroquine is ineffective in the treatment of infection with the new coronavirus and can cause adverse reactions. According to the newspaper Shanghai Daily, from February 11 to March 20, the doctors at the hospital examined the effects of hydroxychloroquine on 150 infected with the new coronavirus of patients, They were divided into two groups. In the first cases treated with antimalarial drug in combination with standard approach, and the second used only the standard treatment.
For easing symptoms of patients in the first group took an average of 19 days, the second – 21 days. At the same time, the incidence of adverse reactions and complications from hydroxychloroquine was much higher, amounting to about 30%, against 8.8% in the standard treatment. "We have not found much difference between the two groups," – leads edition of the words of the head of the infectious Department of the hospital "Ruijin" Dr. Xie of the Qing.
In Russia plaquenil was included in the list recommended by the Ministry of health to treat complications of coronavirus and disappeared from pharmacies due to centralized purchasing. It is put in the difficult situation of patients with scleroderma who are undergoing treatment with this drug.