Science
Scientists explain why smokers are more prone to COVID-19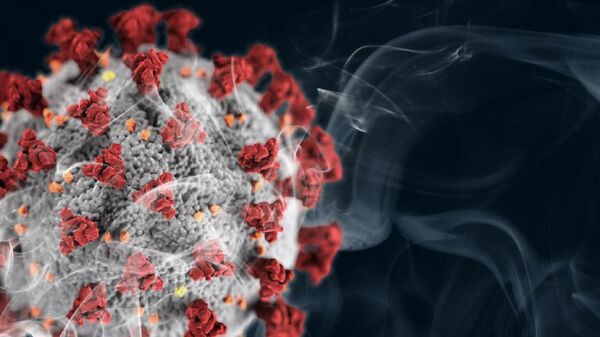 American scientists have discovered in the lungs of smokers increased expression of ACE2 protein by which the coronavirus SARS-CoV-2 enters the healthy cells. The study is published in the journal Developmental Cell.
Doctors studied the clinical data and found that COVID-19 often accompanied by damage to the lungs from the three groups of patients: men, elderly people and smokers. They then compared the activity of genes in the lungs of people of different age and sex, and smokers and non-smokers.
"We started to collect all the data that can find — are in the press release lab in cold spring Harbor words of a staff member, a specialist in cancer genetics and Director of research Jason Seltzer (Jason Sheltzer). — When we analyzed them, we saw that the mice exposed to smoke in the lab, smokers reported a significant activation of the ACE2".
The fact that cigarette smoke stimulates the expression of the gene ACE2 or angiotensin-converting enzyme 2 — regulatory protein, the activity of which depends on the vulnerability to the virus SARS-CoV-2.
People light act as one of the main places of production of ACE2. To assess the direct impact of Smoking, the researchers compared gene expression of ACE2 epithelial tissue of the lungs of those who smoked regularly and those who never smoked.
As it turned out, Smoking causes a significant increase in the expression of ACE2: smokers — for 30-55 percent more than non-smokers, but heavy smokers were observed the maximum value. While not revealed any indications that the level of ACE2 somehow influenced by age or gender.
Interestingly, the level of ACE2 have quitters corresponded to the level of non-smokers. Therefore, the authors believe that lung changes are reversible and any Smoking cessation reduces the risk of developing the disease in severe form.
The main producers of ACE2 in the respiratory tract — the so-called goblet cells that produce mucus. It is known that Smoking increases the prevalence of such cells, as they protect the Airways from irritants, but it turned out that they also increase vulnerability to SARS-CoV-2.
In addition, the results of the study show that the expression of ACE2 increases other viral infections, for example flu, and inflammatory lung diseases, COPD and idiopathic pulmonary fibrosis.
"Because of this, it is possible that SARS-CoV-2 causes activation of its own receptor, thus creating a positive feedback loop leading to expansion of the lesion, says Selzer. Our results shed light on why smokers who develop COVID-19, typically have poor clinical outcomes".