World
Belarus regrets the US decision to withdraw from the Treaty on open skies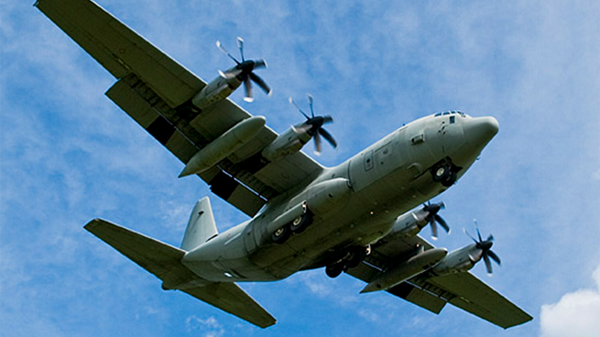 Minsk has accepted with regret the U.S. decision to withdraw from the Treaty on open skies, said Friday the Deputy head of information and digital diplomacy of the foreign Ministry of Belarus Andrei Shuplyak.
The United States previously stated that on may 22, will officially notify the parties to the Treaty on open skies on its way out, and then six months later they will be free from obligations under this document. The reason they called the alleged failure by Russia of the terms of the contract. The President of the United States Donald trump is not excluded that the decision can be changed if Moscow will start to follow the document. Russia has denied the US charges breach of contract.
"Belarus has accepted with regret the U.S. decision to withdraw from the Treaty on open skies," – said in comments Shuplyak, the press service of the foreign Ministry. He stressed that the Treaty is of special importance for the Republic: he was one of the first international legal instruments with the participation of Belarus after independence.
"The open skies Treaty is one of the most important and effective politico-military instruments in the area from Vancouver to Vladivostok. It makes a significant contribution to enhancing transparency and predictability in the military sphere and the strengthening of trust between States parties," said Shuplyak. According to him, more than 1,500 observation flights conducted over the years of execution of the agreement, confirm its relevance and viability in the changing military-political situation in the Euro-Atlantic space.
"The United States is an important party to the Treaty and make a significant contribution to its successful implementation. Convinced that no country is interested in further decline of trust and increase political and military tensions in the world, causing serious damage to the architecture of European security and arms control", – said the representative of the Belarusian foreign Ministry.
He added that Minsk firmly takes the position that all problems can and should be addressed through equitable and mutually respectful dialogue in the framework of the Advisory Commission on open skies, specially created for consideration of issues related to compliance with the provisions of the Treaty. "Belarus is ready for constructive cooperation on the strengthening of the Treaty on open skies and to increase its efficiency, with all States parties, including in the run-up scheduled for 2020 fourth conference to review the operation of the Treaty," said Shuplyak.
The Treaty on open skies was signed in 1992 and became one of the measures for strengthening confidence in Europe after the cold war. It has been operating since 2002 and allows the participating countries to openly gather information about military forces and activities of each other. Parties to the Treaty are 34 States.