World
In Brazil, posted a video on the investigation against Bolsonaro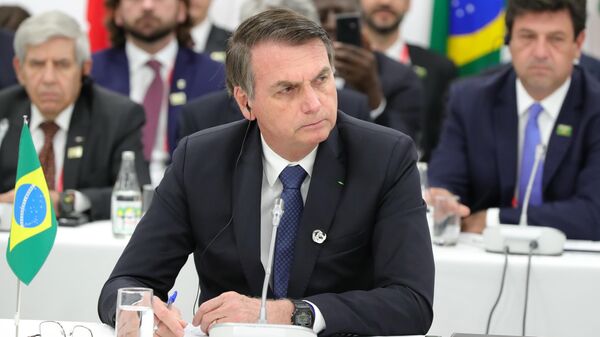 Brazil's Supreme court authorized the publication of the video from the meeting of the President Zaira Bolsonaro and his Cabinet of Ministers, which may prove that the head of state interfered in the Affairs of the police to protect his family from investigation.
Earlier, the Minister of justice of Brazil sérgio Moro resigned because of disagreements with the President around the change of leadership in the Federal police and accused Bolsonaro meddling in the activities of the agencies responsible for investigation of corruption scandals. The Federal Supreme court of Brazil decided to open an investigation into the allegations.
The meeting was held on April 22. The footage Bolsonaro emotionally complains about not being able to change the security personnel. According to Moreau, when the President says "the security service", he meant the police.
"That's it, I'm not going to wait until they get my family, because I can't change anyone in the security service. I'll change. If I can't change, then replace the head, if you can't change the boss, change of the Minister and to the point! We're not kidding," exclaimed the President.
Bolsonaro was able to change the head of the Federal police at the second attempt. His first candidate – the former head of the Brazilian intelligence was blocked by the Supreme court.
This video captures the hard criticism from Bolsonaro against the governors of Sao Paulo and Rio de Janeiro, which entered quarantine on subordinate territories contrary to the opinion of the President. Bolsonaro uses harsh words against them and says that officials are creating a "climate of terror".