World
China has said that the missing 25 years ago Panchen Lama "does not wish to be disturbed"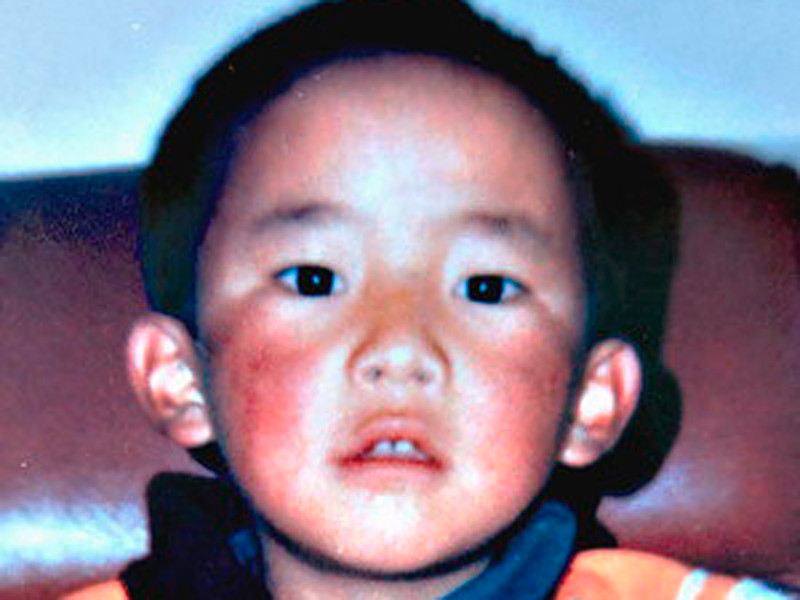 The representative of the Chinese foreign Ministry Zhao Lijiang on Tuesday lifted the veil of secrecy over the fate of the missing quarter of a century ago, and actually kidnapped the six year old boy Gedun Chokyi Nyima. It is reported by CNN.
In may 1995 the Dalai Lama recognized Nyima as the 11th incarnation of the Panchen Lama (meaning "great scholar"). Is the second highest Lama in the hierarchy of Tibetan Buddhism.
However, shortly after the child is recognized as a new reincarnation of the Panchen Lama, Chinese authorities took him and his family. Instead, the Chinese government announced the Panchen Lama Norbu Gyaltsen. But the Tibetan clergy and the Dalai Lama, were forced to leave Lhasa 60 years ago, did not recognize the puppet of China. Most Tibetans also rejected this choice. Growing up, Norbu began to perform an increasingly prominent role in the political life of China, often speaking at public events in Beijing.
Since 1995 Gedun Chokyi Nyima is missing, and since then anything about him is not known, reports "Interfax".
On 19 may, the representative of the Chinese foreign Ministry gave terse comments about the disappearance Nyima. The official said that 31-year-old Nyima graduated from College, got a job, and neither he nor his family did not want to be disturbed in their "current normal."
As CNN notes, it remains unknown whether Nyima knows that he was chosen as the Panchen Lama.
"Theft by China of the Panchen Lama and forced the denial of his religious identity and the right to religious practice in the monastery is not only a violation of religious freedom, but also a gross violation of human rights", – this statement on the occasion of the 25th anniversary of the disappearance of Nyima were made by the Tibetan government in exile.
In response to the invasion of Tibet the Chinese Communists in March 1959, occurred the anti-Chinese uprising, which was brutally suppressed. A few months have killed thousands of Tibetans. 24-year-old Dalai Lama XIV (Tenzin Gyatso) and his supporters had to seek refuge abroad. Currently, the spiritual and secular leader of the Tibetan government in India.
According to CNN, U.S. Secretary of state Michael Pompeo also condemned the harassment by China of Gedun Chokyi Nyima, and urged Beijing "to disclose the whereabouts of the Panchen Lama" and to respect the religious freedom of Tibetans.
Concern to Beijing evokes the religious significance of the figure of the Panchen Lama in Tibetan Buddhism: it is partially responsible for finding the reincarnation of the next Dalai Lama. The current holder of this title July 6, will celebrate its 85th anniversary, and the search for a successor may soon become relevant, notes CNN.
At the same time, Tenzin Gyatso had previously stated that his successor may be found outside Tibet, and also suggested that he may not be reincarnated, what makes him the last person wearing this title.