World
The historian told how the Soviet Union helped China to gain sovereignty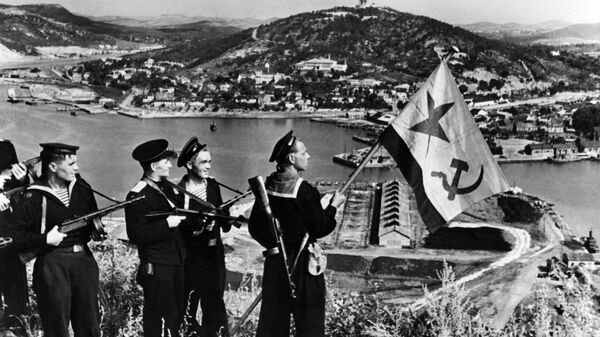 Free of charge by refusing in 1955 from Port Arthur, the Soviet Union helped to restore the territorial integrity and independence of China, told RIA Novosti the scientific Director of the Russian military historical society (RVIA) Mikhail Myagkov.
The USSR may 24, 1955, gave China a military base Port Arthur. Thus ended the nearly 60-year history of conflict around this city and transitions of Port Arthur between China, Russia and Japan. The city that bears the Chinese name of lüshun was built on the site of the eponymous fishing village in the 1880-ies.
"In 1955, the Soviet Union donated declined from Port Arthur to demonstrate that China is a truly independent state and it helped Beijing to strengthen its foreign policy positions. It was important for Moscow, which demonstrated its anti-colonial principles. Most Chinese historians still consider us a country that helped them to restore the territorial integrity and independence," said Myagkov.
The historian said that until 1945, more than 40 years of Port Arthur and the Kwantung Peninsula, all obtained at the peace of Portsmouth was owned by Japan. The city remained outside the war zone during world war II until 22 August, the Soviet airborne troops took Port Arthur, capturing the Japanese garrison. Until recently, there was a danger that in port before American troops landed, their ships drifted close, and only seeing the Soviet troops, they went away.
"The capture of Port Arthur occurred during the Manchurian strategic offensive operation of the Soviet army against the Japanese armed forces. Millionth of the Kwantung army was surrounded and defeated and captive. The enemy lost over 700 thousand people, including more than 640 thousand prisoners. Soviet losses amounted to 12 thousand people killed," said the scientific Director of RVIA.
He recalled that prisoners in the same month, the Sino-Soviet Treaty of Port Arthur was transferred on lease to the Soviet Union for 30 years as a naval base.
"Since 1945, the territory of China continuously, there was a civil war. On 1 October 1949, Beijing was declared people's Republic of China, but in some regions, the war continued. Only in the 50's Communist forces took control of a large part of Chinese territory," – said the historian.
He recalled that the then established diplomatic relations, the Soviet Union actively supported China, despite the fact that he only recovered after the war. In China, the Soviet Union was building in the Soviet universities studied Chinese students. It is possible to establish very good relations between the two countries.
"The transfer of Port Arthur to China was a natural next step – completing the civil war, the United and dramatic increases in China did not have was the presence of foreign, albeit friendly troops on its territory. 12 October 1954 after the Korean war, an agreement was signed reverse transfer of Port Arthur to China and the withdrawal of Soviet troops," – said the scientific Director of RVIA.