Science
Scientists have determined the daily intake of dairy products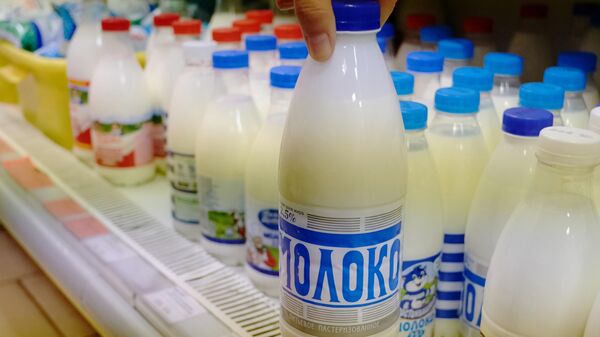 Large-scale international study has identified that just two servings of dairy products a day may reduce the risk of diabetes, hypertension and metabolic syndrome. The results were published in the journal BMJ Open Diabetes Research & Care.
Earlier studies conducted in North America and Europe, showed that high consumption of dairy products reduces the risk of diabetes, high blood pressure and metabolic syndrome, a complex of factors leading to premature death from cardiovascular disease. However, scientists did not know whether these results extended to all people in the world.
In the new, the most ambitious in the history of the study involved 147 812 people aged 35 to 70 years from 21 countries, including developed, for example, Sweden and Canada, and developing — Bangladesh, Colombia, Iran and others.
Participants watched more than nine years. Normal food intake for the previous year each time were assessed using the regular fill in questionnaires, which were determined by the level in the diet of dairy products such as milk, yogurt, yogurt drinks, cheese and dishes prepared with dairy products. Separately accounted and low-fat dairy product with a fat content of one to two percent. Butter and cream were placed in a separate group, because in some countries their use in food.
Also collected information about the personal history of each participant, using prescription drugs, educational level, Smoking and weight, height, waist circumference, blood pressure, cholesterol and glucose levels fasting blood.
The results showed that with an average consumption of two servings of fatty dairy products per day the risk of developing hypertension and diabetes decreased, respectively, by 11 and 12 percent. Such a number of dairy products, the study authors considered optimal, so the effect of increasing the dose was small — those who consumed per day, three servings of dairy products, the decline was 13% and 14%.
Under the portion was understood: 240 ml milk, 20 grams of cheese, packaging natural yoghurt, 120 grams, or a half Cup of cottage cheese.
The effect of low-fat products was significantly lower, so scientists recommend to consume it whole, not low-fat dairy products.
More than 47 thousand of the study participants had not just diabetes or hypertension, and metabolic syndrome — a combination of factors such as high blood pressure, overweight, low good cholesterol, high blood fats and glucose.
For them, the effect of reducing the risk of developing the disease with daily consumption of dairy products was even higher — from 24 to 28 percent compared to those who have in the diet, these products were absent.
Scientists note that their study is observational, and is not intended to be a clarification of the reasons.
"If our results are confirmed in major, long-term trials, the increase in the consumption of dairy products can be a feasible and inexpensive approach to reduce metabolic syndrome, hypertension, diabetes and ultimately cardiovascular diseases worldwide," write the authors.