Europe
An employee of the German police forced fans to beg for an arrest
A senior police officer of Germany's famous on the Internet thanks to the photos of your fit and sports body. Kolesar Adrienne (Adrienne Koleszar) scored more than 511 thousand followers on Instagram, which she leads, to promote fitness and healthy eating.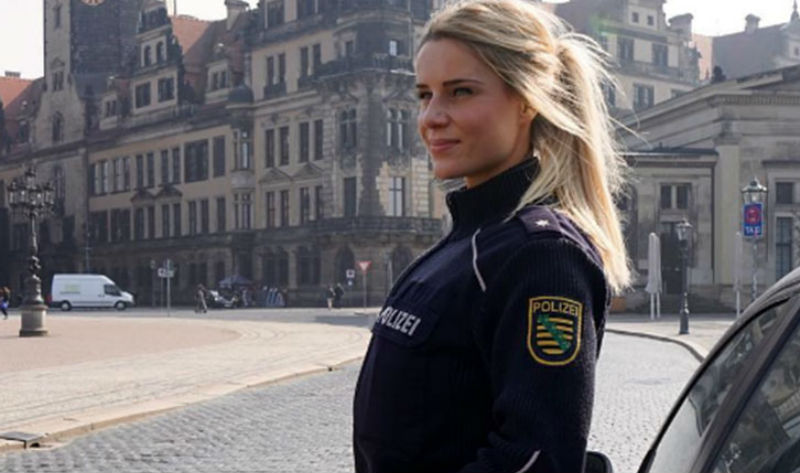 Adrienne weighs 64,4 kg with height 173 cm, She will post your pictures in sportswear and demonstrates that six pack under short tops.
Fans writing that they are willing to exceed the speed under the camera, to Adrienne caught them red-handed, or simply begging you to arrest them.
The girl participated in bodybuilding Championships Bodybuilding-WM 2015 in the category of "Bikini".
In everyday life, Adrienne deals with cases related to accidents, fights and domestic violence.
An employee of the German police goes to the gym five times a week after the change and works with weight up to 170 kg, with particular attention to the buttocks.
Adrienne claims that her toned figure it is 30% required fitness and 70% — healthy eating.
One of the favorite dishes from Adrienne — protein cereal, which consists of egg whites and oatmeal.
31-year-old pitoresca said that her leadership is not against the fact that she posts your pictures, if only it was in the framework of decency.
But she adds that being photographed Nude is not her style and she just wants to inspire other women to be toned and healthy.
In the photo from left Adrienne in December of 2015, right it's in March 2014. That's what the gym life-giving does!
In addition to instagram, Adrienne maintains a channel on YouTube, where not only reveals the secrets of their effective workouts, but also shows how to eat right. She also has a page on Facebook.