Science
On Board the ISS increased concentration of benzene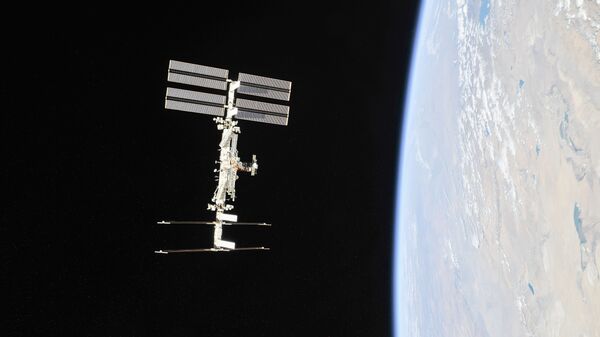 Aboard the International space station revealed a high concentration of benzene, reported RIA Novosti the representative of the press service of Roscosmos.
Now work on the ISS Russian cosmonauts Anatoly Ivanishin and John Wagner, as well as American astronaut Christopher Cassidy. It is expected that on may 28, they will join NASA astronauts Douglas Hurley and Robert Behnken, who will arrive by ship Crew Dragon.
"The concentration of benzene in the atmosphere of the station does not exceed maximum permissible norm. The crew is not in danger. The observation of an increase in the concentration continues," — said the Agency interlocutor.
Benzene is toxic and carcinogenic, it is a colorless liquid with a peculiar sweetish odor, which is included in gasoline and used for production of drugs, plastics, synthetic rubber and dyes.
In March of 2019 after arrival on the ISS unmanned spacecraft Crew Dragon development of the American company SpaceX Elon musk, the station crew felt an unusual smell. Air jets revealed the high content of isopropyl alcohol in the atmosphere of the ISS — about six milligrams per cubic meter.
According to instructions from the Ground crew included air purification system, with the result that the concentration has been reduced to around two milligrams per cubic meter. Before docking, the Crew Dragon, it was a tenth of a milligram, after decreased.
In may, the head of the cosmonaut training Center Pavel Vlasov told RIA Novosti that Russia has sent to NASA comments in connection with a hit of isopropyl alcohol to the atmosphere of the ISS after the arrival of Crew Dragon.