World
In fact, the US created the Ukrainian protectorate, said Nebenzia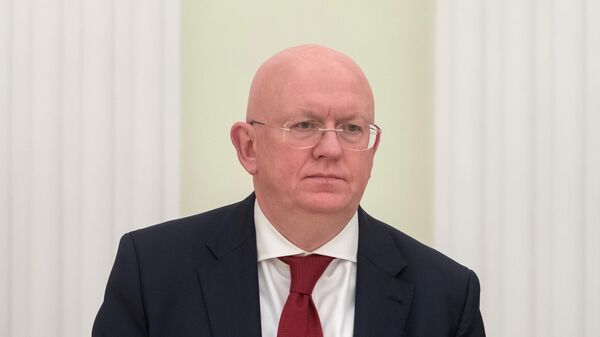 The recent publication "films" the former Vice-President of the USA Joe Biden and ex-President of Ukraine Petro Poroshenko showed that, in fact, the US created the Ukrainian protectorate, said the Russia's permanent representative to the UN, Vasily Nebenzia.
"On the ridge of the EU (in 2014, after the events of the Maidan – ed.) in Ukraine drove the Americans, who actually created the protectorate of Ukraine, which is evident from the recent controversial publication of telephone conversations between Biden and Poroshenko" – said Nebenzia in the program "Evening with Vladimir Solovyov" on TV channel "Russia 1".
Earlier, independent MP Andriy Derkach released recording allegedly of a telephone conversation Poroshenko and Biden, who, according to him, evidence of international corruption and treason of the former President. One of the conversations concerned the dismissal of the Victor from the post of Prosecutor General of Ukraine allegedly at the request of Biden. In exchange, he allegedly promised Poroshenko to provide Ukraine with $ 1 billion. In addition, records have discussed the alleged presence of the coalition in Parliament, the resignation of the government of ex-Prime Minister Arseniy Yatsenyuk and approval by Parliament of the government of ex-Premier Vladimir Groisman. Thus in one of the conversations Poroshenko allegedly admitted to Biden that "there is no coalition in Parliament." Derkach said that all the hours of entries received from journalists, was transferred to the office of the attorney General together with a statement of the crimes for criminal prosecution.