World
In India the number of cases of coronavirus, has exceeded 145 thousand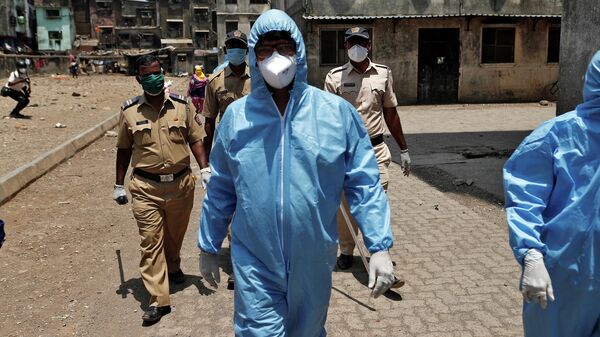 The number of identified cases of infection with coronavirus in India per day increased by more than 6.5 thousand accounts 145 and 380, according to the Ministry of health and family welfare.
Yesterday it was reported about 138 845 cases (growth per day, more than 6.9 thousand), the day before – about 131 898 cases (growth per day more than 6.7 thousand).
According to authorities, treatment in the country are 80 722 people. Have recovered from coronavirus 54 440 people (6050 per day), died 4167 people (146 per day).
Most affected state of Maharashtra in the center of the country, which recorded more than a third of all cases – 52 667 cases of infection (2436 per day). In the second place the state of Tamil Nadu, 17 082 sick (805 per day). In third place Gujarat, the westernmost state of India, 14 460 cases (404 per day).
Earlier, the Ministry of internal Affairs has extended the current March 25 isolation in the country until may 31 and directed the States to allocate "red", "orange" and "green" zones, depending on the number of cases of coronavirus. In the "green" and "orange" zones with certain restrictions, permitted to travel by taxi and public transport, factories and private shops. Authorities extended a ban on domestic and international flights. Also the period of the isolation mode are not allowed to work at schools and universities, hotels, large shopping centers and restaurants. Banned all public events, including religious. Sports complexes and stadiums allowed to open, but spectators will not be allowed back. Also extended the curfew, effective from 7.00 to 19.00.
World health organization March 11 announced the outbreak of a new coronavirus infection COVID-19 pandemic. According to the latest who data, there have been recorded more than 5.3 million cases of the disease died over 342 thousand people.
Relevant data on the situation of COVID-19 in Russia and the world presented on the portal stopmanager.of the Russian Federation.