Science
Rogozin told about plans to build new orbital station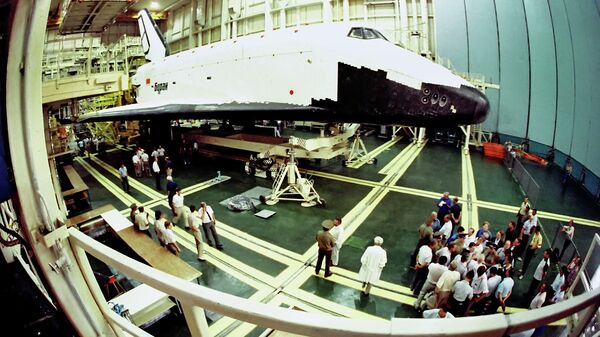 Roskosmos is considering to create a winged manned spacecraft for flights to orbital stations, said the General Director of rostec Dmitry Rogozin.
"Now the development of manned program is linked to the creation kosmoplanov. United States testing, this work was carried out. We have an idea for a new manned spacecraft in the interests of the space station of the same plan," he said on radio "Komsomolskaya Pravda".
Speaking about the appointment of the General Director of RSC Energia former Director of the company "Sukhoi" Igor Ozara, Rogozin called involvement in the space industry "of people with tremendous experience in aviation," absolutely justified.
According to the head of the Roscosmos, for earth orbital stations in the Earth's geomagnetic field, with the aim of protection of crew from cosmic radiation it is advisable to "move toward building a manned reusable spacecraft that will work in multiple environments".
Rogozin said that the state-owned Corporation together with head scientific Institute, the Institute has already started work on this "very promising subject." He also reminded that winged spacecraft "Buran" made in USSR, application not found. This, according to Rogozin, was one of the reasons for the closure of the program.
Buran — the first orbital reusable spacecraft, which was created in the USSR. Its development began in 1974 and lasted more than ten years. Space system "Energia" — "Buran" included universal super-heavy carrier rocket "Energy", the "Buran", as well as ground-based space infrastructure of rocket and Orbiter.