Science
Launch of manned spacecraft Crew Dragon cancelled due to the weather
The triumph of SpaceX, Elon musk and the entire American manned space flight was prevented by the weather – the first in nine years, the launch of the space Shuttle with two astronauts on Board, to see who flew in from Washington personally by the President of the United States Donald trump, had to be postponed.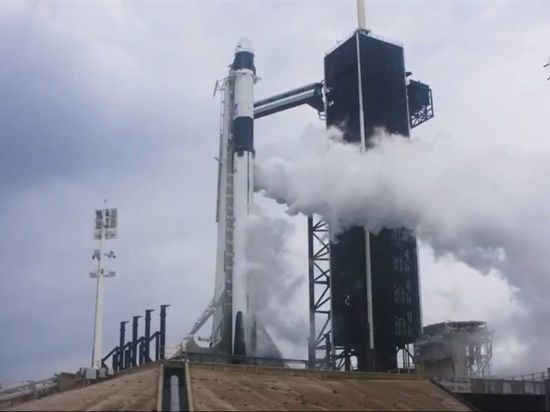 The first private manned space flight company SpaceX had to be postponed due to adverse weather conditions. The start of the American reusable manned spacecraft Crew Dragon, designed at the request of NASA in the framework of Commercial Crew Development was cancelled literally at the last minute for 16 minutes before the command "start", the company said.
"Today, the Crew Dragon stays on the ground. Following the launch of the Crew Dragon to ISS with two astronauts on Board is scheduled for may 30," said SpaceX.
Recall, the flight Crew Dragon will be the first in nine years of break of journey of an American manned spacecraft to the ISS.