World
The Parliament speaker has called for changes in the law about the exclusivity of the Ukrainian language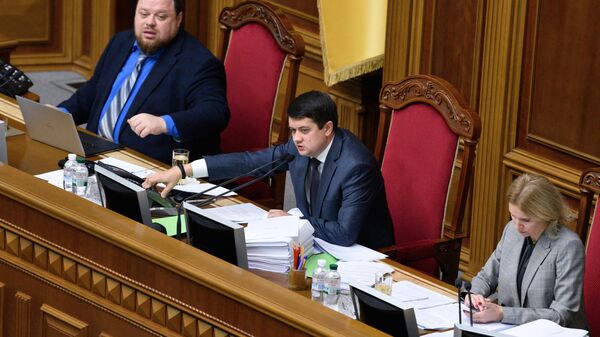 Speaker of the Verkhovna Rada Dmitry Razumkov called to change the current in Ukraine the law about the exclusivity of the Ukrainian language, he stated in an interview with "Commander in chief".
"I think it (the language law needs to be changed – Approx. ed.). I understand there are positions that will be perceived positively, and there are those that are perceived negatively," said Razumkov.
Thus, according to the speaker of the Parliament, despite the fact that the relevant bills have already been introduced in Parliament, the agenda of plenary meetings in the coming weeks they are not.
Since mid-July last year the law of Ukraine "On ensuring the functioning of Ukrainian as the state language", which provides for the exclusive use of the Ukrainian language in almost all spheres of life.
He Razumkov said earlier that in Ukraine there is no small or big Nations, but only one — Ukrainian. At the same time he abandoned the practice mute microphones deputies in the Russian language, and even before his election to the Parliament has stated that he will speak in Parliament in Ukrainian, however, go entirely to one language considers wrong.